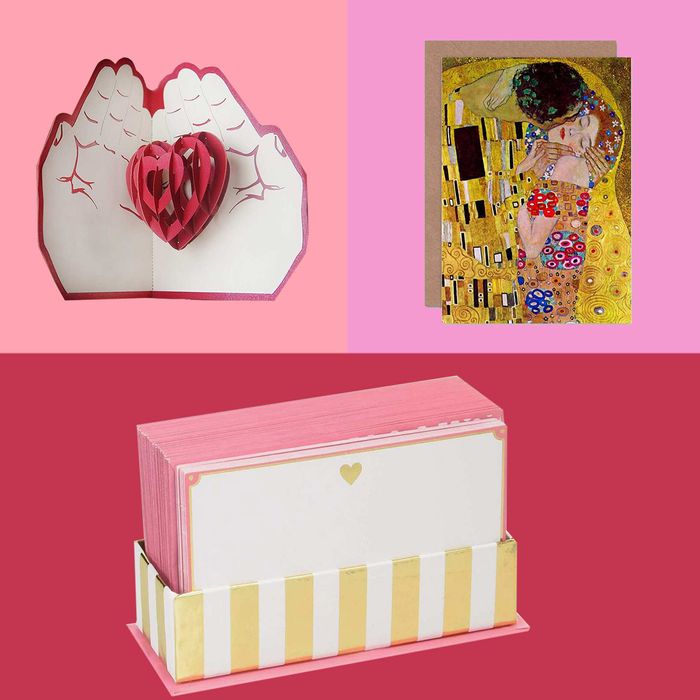 Photo: Courtesy of the retailer.
Whether you're in a long-term relationship, or if you're wondering if the person you're seeing wants to make things official, Amazon has a surprising bounty of Valentine's Day cards for you to choose from. We've found tasteful, artsy, punny, and even pop-up options for pretty much everyone — even those who hate the holiday, but secretly keep an eye on the postbox.
Funny and Punny Valentine's Cards
Perfect for the person you've just started seeing.
Pair it with an improving documentary on iPlayer.
While it's not strictly true that otters mate for life, we still dig this punny card.
Suggested inscription: "Bee mine."
Pop-up Valentine's Day Cards
A touch extra but still charming.
So you can give bae your heart.
Pedants will appreciate the full stop at the end of the typed sentence in the mini typewriter.
Crafty and Unusual Valentine's Day Cards
Double the pun, plus wool for texture.
Artful Valentine's Day Cards
And an arty choice for a long-term partnership.
Blank Valentine's Day Cards
These would be sweet for a galentine's celebration.
If you have multiple dates this Valentine's Day, a multi-pack with some suggestive fruit is a fine choice.