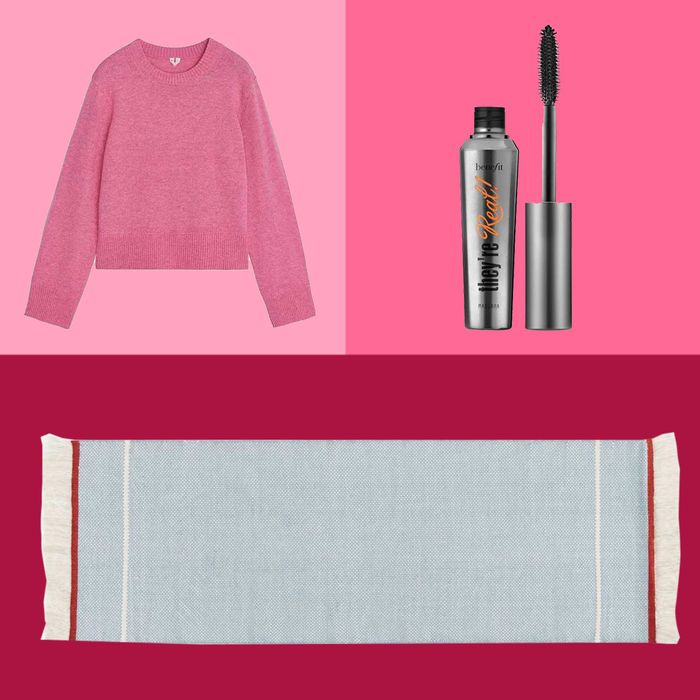 Photo: Courtesy of the retailer.
In this week's roundup of the best deals, we've found some highly-rated mattresses for up to 50 percent off, a sizable discount on a makeup artist's favourite Benefit mascara, and an additional 20 percent off the Arket sale.
Eve have up to 50 percent off across all their mattresses on Amazon, including both U.K. and E.U. sizes.
This Instax camera would make a nice Valentine's Day gift (it's also on sale in orange, white, and blue).
We like this streamlined dress mirror at Made.com.
That mirror would look nice with this runner.
The model currently has over 4,760 reviews on Amazon, 74 percent of which are five stars. People who bought it say the Bluetooth-enabled display, far from being a gimmick, is really useful, as it tells you where you're brushing too hard and any areas where you might be missing.
A serious discount on a durable rain jacket from Danish brand Rains, in a cheerful colour.
You could pair that rain jacket with this classic Breton.
Arket has an additional 20 percent off the sale, with the code EXTRA20. Which means that this jumper we featured is now an astonishing £14.
Speaking of scarves, we couldn't quite believe it when we spotted this Acne scarf on the Outnet, at a Vestiare Collective price.
As well as making cappuccinos, flat whites and espressos, the machine has several thoughtful settings, including a "my milk" function — which remembers exactly how much milk you like in your coffee. Over 100 reviews of the coffee machine mention how easy it is to use, and almost 80 percent of the reviews give the machine five stars.
Our beauty columnist Rio can't be without these pimple patches. She explains: "Here are the instances in which the Cosrx truly shine:
1) After you've successfully extracted a zit (meaning some white stuff came out) but want to make absolutely sure everything comes out.
2) When you have a big old whitehead that you don't want to extract yourself. The patch uses its very adhesive hydrocolloid properties to pull the whitehead off your skin.
3) When your blemish is healing, or when you've picked a scab too early and it's weird and watery. What COSRX patches do best is pretty aggressively pull all the oils from the spot."