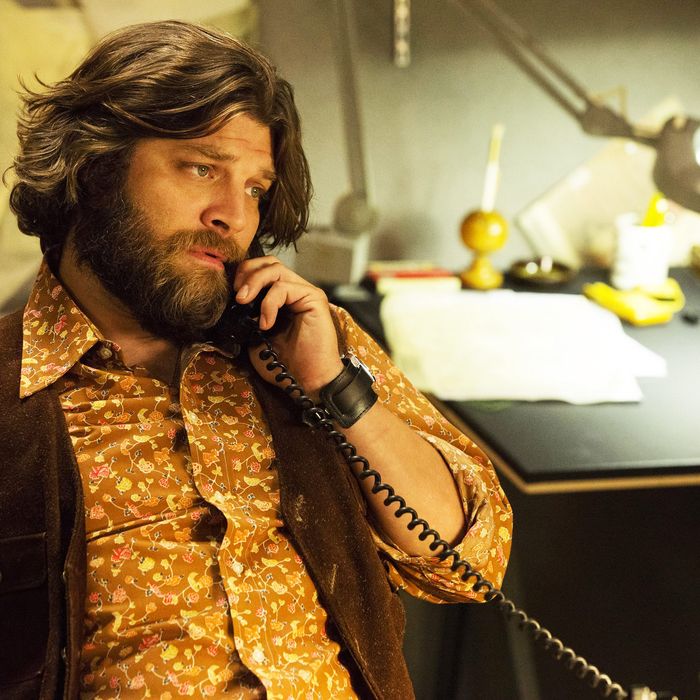 Buying the best beard trimmer can be frustrating. Finding a set of clippers that work best for you typically requires actually trying a product out first (which, obviously, is extremely frowned upon). As part of our recommended by experts series, we consulted some experts in the field of facial fuzz. We asked four experts — including a celebrity stylist, two barbershop owners, and a style consultant — to find out, once and for all, what the best beard trimmers are, including the best trimmers for sensitive skin, the best beard trimmer for stubble and the best beard trimmer for wiry hair. Now you have no excuse for getting your facial hair in order.
Best All-Around Beard Trimmer
Celebrity hair stylist Charley McEwan recommends the Wahl super trimmer, which he often uses to tidy up clients on photoshoots, movie sets or backstage before chat shows. "If you're the kind of guy that wants a jack-of-all-trades bit of kit, this is definitely it," he says. "I'm often working on a photoshoot or on a tight set. So I can use it in small spaces and there's no looking around for a plug socket." This trimmer charges fully in 12 hours, which gives it 100 minutes of run time — the longest battery life of any trimmer here. Charlie says it's great for people with soft facial hair but also uses it on clients who want a fade in their hair. "That's when you blend your facial hair into the hair on the sides of your head, this trimmer is great for that."
Mark Maciver of Hackney's SliderCuts and author of Shaping Up Culture also praised the Wahl cordless model for its versatility. "It's got strong blades, so it's perfect if you have darker facial hair, which tends to be much thicker," he says.
The Best Beard Trimmer for Sensitive Skin
If you want a close shave but your skin is too sensitive to handle a razor being frequently raked over your skin, fashion editor and style consultant Sam Carder suggests the Philips S9000 Prestige. "It's supposed to be the electric razor which goes closest to the skin, so it's fantastic for achieving a wet-shave look without the hassle of using an actual razor blade on your face." He says a close shave every day can be a hassle for most men, "so this helps achieve that tidier, stubble-free look with minimal fuss and zero irritation on my skin."
The Best (Less Expensive) Beard Trimmer for Sensitive Skin
"Braun have developed a razor that adapts to the individuals' face and allows a sharper finish. It's extremely delicate, too, so if you have sensitive skin, this is worth investing in," says Samuel Hickey, head barber at Murdock. "This one features a mini-trimmer so you can trim your sideburns, moustache or even try a completely different style with your facial hair."
Maciver also praises this model for his clients who are still growing a beard. "We actually nicknamed this model the Baby Shaver because it's so gentle," he says. "It's a good beginner model for people with softer hair or sensitive skin, it's easy to handle, and particularly good for anyone a bit new to the whole facial hair game."
The Best Beard Trimmer for Stubble
If you sit somewhere between 5 o'clock shadow and hipster beard, Hickey suggests the Phillips OneBlade. "It's a hybrid between an electric razor and stubble trimmer, and it's the one I use myself," he explains. "Most electric razors take your hair down to solely one length, but this is flexible, so you can choose how close you want to get. It's perfect for someone who wants to maintain a bit of stubble but worries about using a conventionally bigger set of clippers." The versatility on length means it's also great for people who like to switch up their facial hair style — growing thicker fuzz in winter and whittling it down when it gets warmer. "It runs for 45 minutes on a full charge," adds Hickey. "Ideal if you've got a lot of hair to work on."
The Best Beard Trimmer for Thick Stubble
"If you don't shave daily, the thicker stubble can catch in cheaper or less-effective razors, causing irritation and redness," explains Hickey. "This is a great option for the occasional shaver because it clears thick and tricky stubble in one stroke, and it has an ultra-sharp, flexible head which means you can get the hairs in awkward areas, such as around the jawline. It's a higher price point but you're getting a really versatile piece of it."
The Best Beard Trimmer for On-The-Go Shaving
For anyone travelling or needing to pack lightly, McEwan recommends Wahl's travel kit, which features a mini-clipper as well as tweezers and nail clippers. "It's under twenty quid, which is worth it for the mini-clipper alone," he says. "It only has one setting, so it's more for maintaining shape rather than replacing a larger trimmer. But you can do your ears with it, too — not enough guys pay attention to the very fine hairs on their ears."
The Best Beard Trimmer for Thick or Wiry Hair
If your hair frequently tugs or gets yanked by your clippers, it's usually because your facial hair is too thick for cheaper blades to handle. McEwan suggests something the professionals use, like the Andiss Pulse ZR2 Galaxy. "It's what I'd call a very industrial option. It's heavy duty, it has a two hour battery life, and it's favoured by a lot of barbers," he says. "The blades are sharp so you get a really nice, clean shave with it, and there's no drag, so the hairs aren't getting pulled. This is also a great option if you have particularly wiry facial hair as that can be a little more sensitive to blade contact; this will act like a hot knife through butter. It's the Kitchenaid of the beard world."
The Best Beard Trimmer for Really Thick Hair
"This model is really good for reducing tug, so it won't tug yank your hairs and cause any irritation," says Maciver. "It's mainly due to the quality of the blades, which will last longer than cheaper models. I don't know many guys who actively change or sharpen their blades, so picking a model that's better quality is my advice."
Babyliss also does a similar, non-cordless version in silver.
The Strategist UK is designed to surface the most useful, expert recommendations for things to buy across the vast e-commerce landscape. Read about who we are and what we do here. Our editors update links when possible, but note that deals can expire and all prices are subject to change.