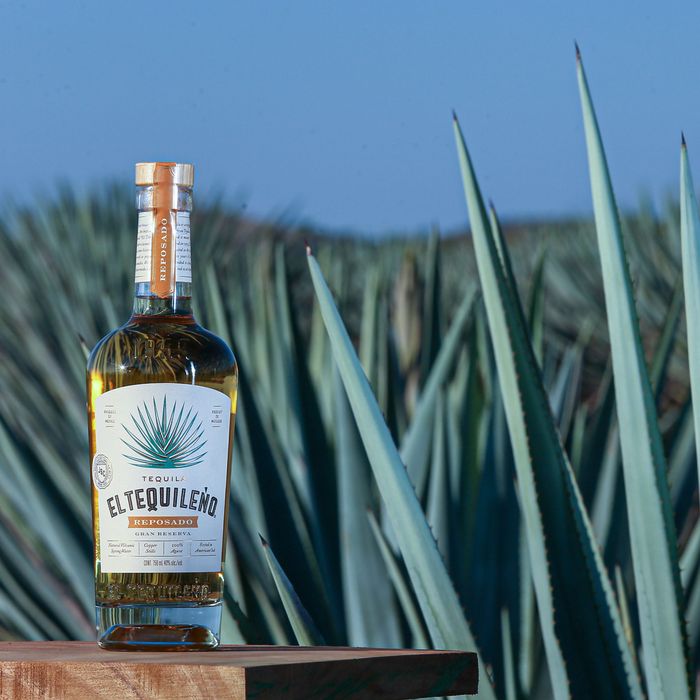 Tequila is having something of a revival. Whether it's being mixed into a Spicy Fresca at New York's Dante or a Hacienda at London's Kwānt, or simply served neat by the agave experts at Hong Kong's COA, it's no longer a spirit to be shuddered through during a round of shots. In fact, like whiskey, good tequila is something to be savoured.
Before we begin, some terminology. There are three main types of tequila: blanco, reposado, and añejo. The names refer to how long the tequila is aged after it has been distilled from the blue-agave plant. Blanco tequila, the clear spirit you'll know well, is not aged at all. Reposado, on the other hand, is aged in oak barrels for between two and 11 months. Añejo is aged for at least a year, while "extra" añejo is aged for three years or more. As with any alcohol, you can expect the intensity of flavour — and price — to increase with the length of time the tequila has been aged.
So how do you tell a good blanco from something to struggle through between salt and lime? And how do you know if you're getting your money's worth when you're browsing the upper end of extra añejos? We spoke to 12 discerning tequila experts here in the U.K. — from Mexican chefs and mezcaleria owners to award-winning bartenders and high-end-drinks buyers — to find out which tequilas are the best to buy right now. Here, their recommendations of the best tequilas, from blancos, reposados, and añejos at any price point, to the best-looking bottles of tequila, to the best flavoured tequilas, to a few of the best mezcals for good measure.
By the way, if you'd like more expert recommendations, be sure to sign up for our weekly newsletter, here.
Best blanco tequilas
The reasonably priced Ocho Blanco tequila was recommended by four of our experts. "If you only have one tequila at home, it should be this one," says Sophie Bratt, assistant bar manager at London's Sexy Fish. "For me, it represents what tequila should taste like: pepper, citrus, sweetness, agave." Maxim Schulte, manager of KOL Mezcaleria and former head bartender of the American Bar at the Savoy, concurs. "The brand has revolutionised the tequila industry, focusing on single-estate and vintage tequilas of outstanding quality," he says. "It's an amazing price for the quality, and every bar or home should have a bottle."
Monica Berg, whose cocktail bar Tayēr + Elementary is ranked the fifth best bar in the world, says that Ocho Blanco is her "go-to" for cocktails. "It's a great all-round tequila," she explains. "It's great to drink neat, but it also works really well in a margarita or, my favourite, a tequila Negroni." Rounding out Ocho's recommendations is Adam Wilson, drinks expert at Manchester and Liverpool's Crazy Pedro's, who loves the distillery's multigenerational history. "In a world of Über-hyped and underresearched celebrity brands, the feeling of real heritage here is reassuring," he says. According to Wilson, the lack of aging allows the tequila to highlight the distinct characteristics of each year's harvest as well as keep it "cheap enough to mix, nice enough to sip."
Another white tequila with four recommendations from our experts, the handcrafted Tapatio Blanco has formidable fans in London's Latin American–restaurant scene. "It's a grown-up, spicy, peppery tequila to enjoy at the bar with a beer on one side and guacamole and totopos on the other," says Carlos Fontoira, head of bars at El Pastor. Meanwhile, Rita's founder Missy Flynn praises Tapatio's "fresh, grassy-green agave" flavour and "soft pepper" notes. "It's a tequila I wouldn't do too much to," she says. "It's great simply with tonic, in a margarita, sipped neat with a grapefruit chaser, or made long into a paloma cocktail."
And while Tapatio's core offering comes highly recommended, their "overproof" Blanco — with an eye-watering alcohol content of 55 percent, compared to an average tequila's 38 percent to 40 percent — is a cut above if you're looking for something a little different. "I'm Jamaican, so overproof rums are a staple, and this overproof tequila is a pleasant surprise" says Verena Robinson, head bartender at Corazón. "Where you would expect a burn when tasting it, there is in fact a surprisingly complex tequila." "It's something really special," agrees Ramon "El Tigre" Ramos, founder of Tigre Tacos. "The perfect tequila for ending a hard night's work or fueling some real talk with old friends."
Best reposado tequila
When mixing cocktails, most of our experts opt for a reposado. Three of them favour El Tequileño's offering, with Ramos calling it "a perfect tequila to mix cocktails with" because the flavour doesn't get lost when combined with mixers. "The lower price point and natural sweetness make it good for mixing, so play around," says Flynn. "I love it in blended fruit margaritas or even enjoyed simply with Mexican cola for a much underrated Batanga cocktail." Wilson, another El Tequileño drinker, recommends tequila lovers try the brand's "Reposado Rare" if they're ever on the other side of the Atlantic. Aged for an industry-leading six years, it's only not categorised as an extra añejo because of the size of the barrel in which it's aged.
Another reposado with three recommendations is the award-winning Calle 23. "I generally stay away from aged tequilas, but I find this one has a great balance between the expression of the spirit and the impact of aging in barrels," says Berg. "It's aged for eight months in former bourbon casks, which gives it the warm, delicately oaky vanilla notes characteristic in a quality reposado," Fontoira explains. "It's perfect for margaritas and other agave cocktails." Robinson also recommends the Calle 23 for cocktails. "It's a great option for those who say they don't like tequila," she says. "It works amazingly in a Tommy's margarita, or you could try swapping it with vodka for a tequila-based espresso martini."
If you're looking for a reposado best enjoyed all on its own, two of our experts recommend the award-winning Herradura for slow drinking. Wilson is a fan, as is Edson Diaz-Fuentes, founder of Santo Remedio and author of Ciudad de México. "This is a great sipping tequila," he says. "It's very good quality with a great heritage, and it's really good value for money." Not only was it the world's first commercial reposado, but it's one of the longest aged on the market at 11 months. This means you can expect the complex vanilla and caramel flavours associated with longer ageing at a lower price point than an añejo.
Best more expensive blanco/reposado tequila
Though blancos tend to come cheaper, Fortaleza's artisan methods and five generations of history make this one worth the price. "What's not to love?" says Berg. "Lots of green notes, herbaceous and vegetal, with a superrich and creamy texture." LJ Cartwright, general manager of legendary Leeds tequila bar Neon Cactus, also praises Fortaleza's rich flavour. "As blancos go, it doesn't get much better than this," she says. "The liquid inside the handblown glass bottle gives off aromas of olives and sun-kissed lemon groves, allied to a subtle pepperiness that's hard to resist."
Likewise, despite the price tag, Fortaleza's reposado comes highly recommended by four of our tequila experts. Schulte calls it a "superb sipping tequila," while Ramos says it's the "perfect food-pairing tequila," praising its "honest, bold flavours and tradition." It's that tradition that makes Fortaleza's tequilas a firm favourite for those in the know. "I can't tell if I love this tequila more than the history behind it or vice versa," says Robinson. "The brand is steeped in tradition and history that go right back to the start — creator Guillermo Sauza reopened his grandfather's original distillery, using methods passed down for over 100 years from his ancestors."
Michael Monte, assistant buyer at Selfridges, agrees that Fortaleza's rich history makes it worth the investment. "Guillermo's great-great-grandfather Don Cenobio, as well as being the first to export 'mezcal de tequila' to the U.S., was the first to implement the use of steam to cook the agave, rather than using an earthen pit, and to believe that the blue agave was the best to use for tequila production," he explains. "Their reposado is aged for eight months in American oak and has notes of vanilla, apple, and cinnamon, making it a great whiskey substitute in a tequila old-fashioned or a tequila Manhattan."
Best añejo tequila
For an aged tequila that won't break the bank, look no further than the same distillery as the Ocho Blanco. "I love Ocho Añejo," says Diaz-Fuentes. "It's made in really small batches, with all of the agave in each batch harvested from the exact same field." This process, known as single-estate tequila, makes the Ocho different from similar añejos. "It doesn't have the typical sweeter flavours you would expect — instead, green apple, lime zest, green pepper, and honeydew melon keep everything fresh and supersmooth," says Cartwright. "It's an ideal tequila to drink neat in a candlelit room with your friends, putting the world to rights."
Best extra-añejo tequila
For a tequila to be classed as extra añejo, it has to be aged for longer than a year. That means it won't come cheap, but it will be deep in colour and even deeper in flavour. Just take the Gran Patrón Piedra, Bratt's "go-to digestif," which is aged for three years in oak casks. "It's a bit special, making me think of halcyon days sipping around the firepit with a cigar as the sun goes down," she says. "It's grown-up and elegant — if it were a perfume, it would be Chanel No. 5." A similarly elegant, if not more rustic, extra añejo comes courtesy of Tapatio. "Possibly my favorite long-aged tequila, it spends the better part of four years in barrels, and the time shows," says Schulte. "Great for anyone to sip and enjoy. It's pure luxury."
Best luxury tequila
Speaking of luxury, it would seem unfair to mention high-end tequila without referencing celeb favourite Don Julio. If you're looking for a showstopping bottle, little can compare to their 1942 añejo. "It's the original luxury tequila, and it comes in a bottle as fine as the liquid," says Nick Bell, spirits and beers buyer at Harvey Nichols. Aged for two and a half years in reclaimed-white-oak barrels, it has a "deep chocolatey richness" that makes it perfect for sipping. The brand helps, too. "This tequila perennially has demand completely outstripping the supply for it, so it's worth grabbing if you see one about," Bell says.
Looking more at home on a Yucatán patio than in a nightclub, the Clase Azul is a reposado whose bottle also looks like it belongs in a museum. "It's bottled in a ceramic decanter, a Talavera carafe, which has been hand-painted in Mexico by local artisans," says Monte. "Not only is the liquid of exceptional quality, but the Clase Azul brand aims to promote Mexican artisanal works by preserving the artisans and their crafts, community development, and contribution to Mexican culture." According to Monte, the tequila itself is perfectly suited for margaritas.
Best flavoured tequila
Though flavoured spirits are something of a taboo among professional bartenders, that doesn't stop the 1800 Coconut from being a firm favourite of Bratt's. "It's an absolute guilty pleasure for which I am not sorry," she says. Her first bottle was a gift from her mentor (and the master mixologist) Jake Burger, knowing her "soft spot" for all things coconut. "Unlike a lot of coconut-flavoured products, 1800 manages to omit the sickly-sweet, sticky, candied coconut taste in favour of a light, fresh agave and coconut-water flavour," she explains. "It definitely brings out the mischief!"
Best mezcal
Stuck on the difference between tequila and mezcal? Put simply, tequila is a type of mezcal, made in a specific manner with the blue-agave plant in the Tequila region of Mexico. Mezcal, on the other hand, refers to a whole range of spirits, made from a whole range of agaves in a whole range of regions. That means variety. "Mezcal is seen as tequila's 'wilder' side," says Flynn, whose favourite mezcal comes from Oaxaca. "The NETA mezcal programme is focused on small-scale family producers in the Miahuatlán region," she says. "Diverse landscapes, a rich agricultural and culinary history, as well as an intensely present terroir make some of the most surprising, complex mezcals I've tasted." Flynn, a self-proclaimed "purist" who always opts for 100 percent agave options, praises the NETA mezcaleros' commitment to ancestral methods and chemical-free production. "The clarity and pronounced flavours are a testament to the power of knowledge, time, and care," she says. "These are beautiful spirits worth investing in."
While mezcals can indeed be made from a range of agave plants in a range of regions, the most common — and most popular with our experts — are those made in Oaxaca from espadín, an agave variety that accounts for about 90 percent of all mezcal production. Bratt's favourite is the Ojo de Dios from San Luis del Rio, a "versatile" mezcal that is a "fabulous mixing ingredient as well as great over ice." Bell, on the other hand, was pleasantly surprised by Dos Hombres — another San Luis del Rio mezcal — the product of a much anticipated team-up between Breaking Bad stars Bryan Cranston and Aaron Paul. "When you hear of a celebrity mezcal, there is always a shadow of doubt over how it will actually taste," Bell says. "Dos Hombres blew all those worries away when I had my first sip. It has smoke, spice, minerality, and fruit, all balanced perfectly together."
The Strategist UK is designed to surface the most useful, expert recommendations for things to buy across the vast e-commerce landscape. Read about who we are and what we do here. Our editors update links when possible, but note that deals can expire and all prices are subject to change.