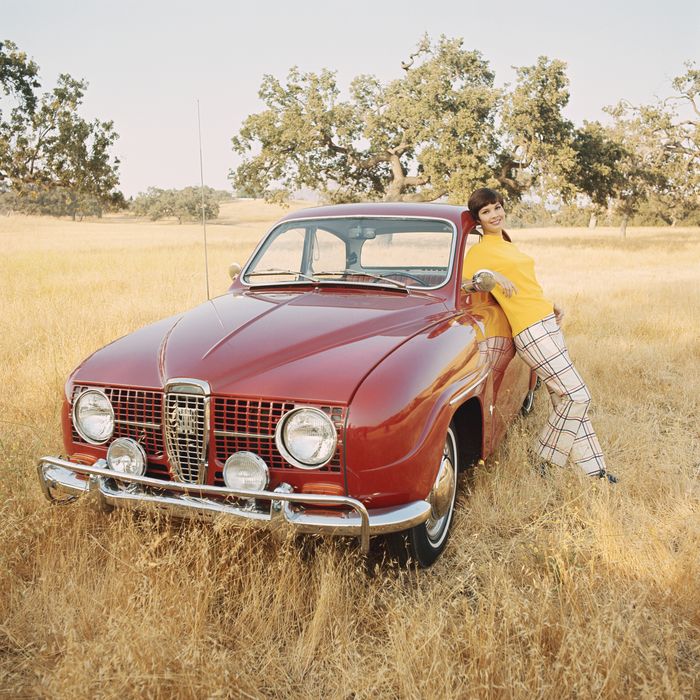 You might be considering renting your first car for a number of COVID-related reasons. For one, the possibility of foreign travel this summer is still uncertain, and the UK's frequently hokey public transport links mean getting around the Peak District is much, much easier with a vehicle.
The only downside with driving is that renting a car can be a labyrinthine endeavour. To unpack the process, we spoke to a number of the UK's top car hire companies, automobile experts, and a fair few people who just rent an awful lot of cars. Our experts include the consumer editor at What Car? magazine, Skyscanner's car-hire expert, and the personal-finance editor at money.co.uk. Our car companies include Zipcar and rental behemoth Sixt, while personal insight comes from a number of travel writers whose raison d'etre involves getting from A to B in vehicles often not their own. Read on to find out how to choose your insurance, the best companies for city driving, which have more automatic vehicles, and much more.
Before you zip off into the distance, make sure any damage or scratches are already marked on the rental sheet by the provider and that you have pictures (and videos) of them yourself. A good place to focus on is the boot, "where suitcase scuffs usually occur" says travel journalist Lottie Gross.
Ernesto Suarez, the CEO of iCarhireinsurance.com also recommends going with a company that's a member of the BVRLA (British Vehicle Rental and Leasing Association). If you're unable to resolve a dispute with the company, you can then complain to this body, and "members are expected to adhere to its mandatory codes of conduct." Travel writer Robin McKelvie also rates booking through a third-party website, "so you can harangue them if there is an issue, as well as the often uncaring car hire company."
Other good practice includes asking for a brief tutorial before you set off: "There's nothing worse than realising you've no idea how the wipers work when you're mid downpour on the highways," says Gross. You should also test out the brakes and clutch in the car park — "learning how sensitive (or not) they are is essential for a safe journey."
Best
overall-car
hire
company
Enterprise is the highest-rated car rental company in the U.K., says Rory Boland, an editor at Which? "We survey our readers on their experiences to understand who are the best and worst across the market, and in the U.K. our top-scoring car-hire company is Enterprise." Which? customers "appreciate being able to easily contact their car hire provider, as well as knowing how much they'll be expected to pay and why," something which Enterprise excels in. Many experts emphasised the benefits of going with a big name company, which Enterprise certainly falls into. Note: While Enterprise has a surcharge for additional drivers, they do have an offer for their "car club" members, who can add any additional driver that lives at the same address to their account for just half the price of the annual membership.
How
to
choose
your
insurance
First of all, your car hire contract will likely have a base level of insurance included, such as a collision damage waiver or a loss damage waiver, which will pay out in the event of an accident. The issue is that this "isn't likely to cover accidental damage to the car, for example if the paintwork is scratched, glass is chipped or the wheels are kerbed," explains Claire Evans, the consumer editor at What Car? magazine. Payments for this type of damage will be taken from the "excess" amount on the policy and "that could amount to anything from £500 to more than £2000."
Many car-hire providers capitalise on people's fears of being stuck with a ruinous sum for a bit of scratched paint by trying to sell you excess insurance when you pick up your car. This is "almost always a waste of money", according to Rory. Insurance sold at a hire desk can be "as much as 14 times more expensive than more comprehensive cover available online." Robin agrees: "It can cost as much as your hire if you're not prepared."
'Pressure selling' is definitely something to watch out for: "It's illegal in the U.K. and throughout the E.U., but in 2019, we found that one in six Which? members who bought additional insurance at the car rental desk did so because they felt under pressure or were lied to." The company exposed Goldcar rental for pressure selling in 2019, says Rory, "when we caught them on camera lying about the consequences of not buying their overpriced cover."
In short, organise your own excess waiver-insurance policy beforehand. "It can cost as little as £40 per year," says Paul Cumins, the car hire expert at Skyscanner, compared to the £200 a week rental companies sometimes charge. Ernesto's insurance company, iCarhireinsurance.com, is a good option to buy from — it comes independently recommended by personal-finance journalist Sue Hayward, for selling "U.K. cover from under £3 per day." Money Supermarket was also recommended by keen car renter Catherine Mack: "It's cheap as chips and means no more debating at the hard sell counters."
Another tip is to use a credit card to book a hire car "to gain section 75 protection," says Ernesto. "This means the credit-card provider will protect purchases over £100," and you can claim back money if anything happens.
The
importance
of
the
fine
print
Sadly, says Rory, unexpected charges are "one of the biggest complaints we receive" about car hire. These charges can range from cleaning fees, charges for a late return, or even just simple admin.
The best way to avoid this is to read the fine print of your contract. For instance, says Claire, "check the mileage allowance: Some policies come with restricted mileage, with additional mileage charged at a high rate." A good rule of thumb is that if you're planning more than 100 miles each way, you should get unlimited mileage, says Paul. "You can check this on Skyscanner with our inclusion filter."
Agreements should also be provided in "a language that you can read and understand". Any overly wordy contracts — or overly casual ones — are a red flag, says Morwenna Lindsay, who is the ground transport commercial lead at travel company, Holiday Extras.
How
to
find
the
right
price
for
you
When it comes to getting a good price, there's a whole roster of different tricks. The first is booking early: "The rule of thumb is that the closer to the date you need the car, the more expensive the hire policy will be," Claire told the Strategist UK.
It's also worth being flexible with both your pick-up times and locations. "If it's a day trip you're after, we've seen booking for a 24-hour period work out cheaper than if you pick up and drop off on the same day," says Paul. You should also "avoid picking up from an airport" too if you can, as it "can add a premium," advises Ernesto. "You should also consider a 'lucky dip' car," says Ernesto. Some rental companies like Sixt offer a 'lucky dip' scheme, "where you can be in with a chance to drive any of their car models, from economy and hatchback to the full size group of premium saloons" all for the same price.
Some other hot tips? Return your car at the same time of day that you picked it up, as companies might charge you by days rather than hours. For instance, if you collect your car at 10 am on Tuesday and bring it back at midday on Wednesday, you'll be charged for two days even although you're only using it for 26 hours.
Focus less on the upfront price: James Andrews, senior personal-finance editor at money.co.uk, explains that "the trick is to look past the daily cost — given the highly competitive nature of the big-name rental brands, the cost per day of renting a car is fairly standard across the board." Instead it's additional charges like drop off, fuel, insurance, and cleaning policies that will "make or break a good deal." Beware any prices or offers that are overly tempting too. As Rory puts it: "when prices become ridiculously low — and we've seen them as low as £9 per week — that's when alarm bells should ring. If a deal looks too good to be true, it almost certainly is."
Best
car-hire
company
for
city-driving
For city driving, Zipcar is the undoubted champion, with a huge emphasis on convenient, speedy rentals. They operate a members system where those registered can book their cars via a free app, and hop in and out whenever they need — you unlock the car with your phone. "We have two types of journeys," explains the company, "round-trip cars and vans live in dedicated bays and should be returned there at the end of their trip, while our one-way Flex cars are like a self-drive taxi — just pick them up and drop them off in our designated zones (though this is currently only available in London." Pricing is done by the minute for Flex, or by the hour or day for Roundtrip. "Members usually choose round-trip for pre-planned occasions, such as weekend trips out of the city or visiting friends and family."
Zipcars are available in London, Bristol, Cambridge, and Oxford in designated Zipcar parking spots. The company also covers fuel, parking, congestion charge, and insurance, so there's zero worries over extra costs. Additional drivers have to be a Zipcar member, but existing members can add a second driver to your their account for 50 percent off the standard membership rate.
What's
the
deal
with
fuel?
The overwhelming consensus was to be wary of policies that ask you to return the car with an empty fuel tank. "Most fuel tanks will hold enough petrol or diesel for the car to travel 400–500 miles, and few people will cover this many miles in a hire car," says Claire. Companies then whack on a "hefty fee" when you're unable to return the car empty. "The best fuel policy for all car-hire companies is to return with a full tank," confirms Paul, branding full to empty policies simply "bad value". Another pro tip is to research petrol stations before you return. If you are stuck filling up at the airport, you'll likely pay over odds for petrol as "the retailers know drivers are looking to return their vehicles," says Morwenna Lindsay, who is the ground transport commercial lead at travel company, Holiday Extras.
Do
you
need
a
credit
card
to
book
a
car?
What
if
you
only
drive
automatic?
"I learned this one the hard way," mourns Lottie: "Specify your type of vehicle before you book. If you're only used to driving manuals, ask for a manual, if you're used to automatics, ask for that."
Zipcar, for instance, has made all of their electric vehicles and hybrids, as well as their MG ZS and Hyundai i30s automatic. Their VW Golf and VW Polo models come in both automatic and manual, and whichever you choose costs the same (companies can charge a premium for automatic). Sixt's UK fleet is also 70 percent automatic, so is another great choice for those who don't want a manual car.
For longer trips, Sixt is a great option, especially if you're a bit of a car geek — a lot of their fleet are premium, high-tech models. They have 49 branches across the U.K., so there's plenty of locations to pick up and drop off your rental and process to book is simple, with a reservation confirmation email giving straightforward instructions on what to bring when you pick up, for instance, your driving licence, passport and proof of address. Sixt "uses the DVLA to check endorsements" too, and all of their excess waiver and protection products are entirely optional — "without a pressured sales approach."
If you're stressed about the idea of having to get to an airport or specific location (and then back home), Europcar is a good option, says Ernesto. They offer a drop off service to your home, and charge "just £10 each way" for the privilege, "so you don't have to mess around getting a taxi to pick one up." That said, the company has a massive amount of collection points, with 130 locations in the U.K. They also offer online check-in for your rental, and long-term rentals of over 28 days.
Best
for
a
special
occasion
Morgan Motor don't describes themselves a 'conventional' hire company — instead, they're a family-owned English motor-car manufacturer founded in 1910, who rent out the models they craft themselves. The majority of their customers are couples or friends rather than individuals, who are looking for a "memorable experience"— they say, "we find that many of our customers are recipients of gift vouchers, and we work with many overseas customers."
There are some restrictions involved with their being a smaller outfit. "We hire predominantly manual cars but do have automatic available on request," explains a spokesperson, "and collection and return is always from our factory unless there are exceptional circumstances." But, the payoff is unbridled flexibility — and seriously beautiful cars. As James explains, "in our particular field, our customers are often looking for a bespoke package," and mainstream hire companies can only "offer a certain degree of flexibility". In case of COVID disruption, they offer similar flexibility, and are "happy to change or refund the booking."
The Strategist UK is designed to surface the most useful, expert recommendations for things to buy across the vast e-commerce landscape. Read about who we are and what we do here. Our editors update links when possible, but note that deals can expire and all prices are subject to change.