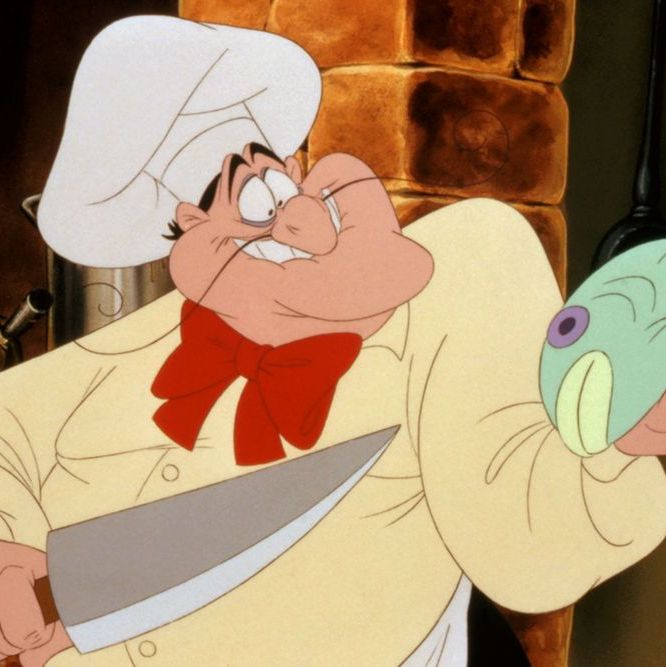 Here at the Strategist, we know that finding the "best" product really depends on exactly who you ask — which is why we've devoted a new series to squeezing in as many informed, trustworthy opinions as possible. And we've come up with dozens of ways to do this, among them: surfacing reader reviews from across the internet, taking quick polls (among our friends and fellow shopping-obsessed Strategist editors), and partaking in some advanced internet snooping.
With that, we've rounded up the best chef's knives — generally defined as knives with a wide blade between eight and ten inches in length — according to everyday people, professional chefs, food writers, and our own internet snooping.
These knives include everything from a £4 option beloved by a Leiths cooking school graduate to a made-to-order knife forged in Yorkshire. Whether you're willing to spend a lot or a little, there's a chef's knife for you.
People's Choice: The best chef's knife on Amazon (according to hyperenthusiastic reviewers)
This knife came out on top when we looked on Amazon for the best chef's knives. It's by a German brand called Mercer and is made from carbon steel — ten reviewers said it was super sharp, with customers saying it could handle everything from slippery tomatoes to carving the meat on a Sunday roast. The low price point was also a huge selling point, with the consensus among them being that it was an excellent option for people who wanted good quality but weren't ready to spend a lot.
Ask a Professional: The best santoku knife, according to chef Keshia Thomas-Jeffers
Though it is technically different to a chef's knife because of the distinct curved blade, santoku knives are likewise used for multi-purpose chopping. We heard about this knife from Keshia Thomas-Jeffers, chef-owner of Brixton's Caribe, who uses it for "almost everything," from dicing onions to chopping up goat meat for curry goat. "My favourite feature is the hammered blade — the grooves along the side of the steel allow the food being cut to slide off the blade easily," she says. The handle is made from pakka wood and remains durable through excessive use, while the blade, which is high-carbon, stainless-steel clad and ground thin, "makes its cutting performance superior".
Snooping: The cheap-but-effective chef's knife that /rchefknives redditors swear by
Victorinox knives have been recommended to us multiple times by chefs, but when we spent some time on Reddit's r/chefsknives forum, which has just under 78,000 members, the cheap-but-effective knife brand that came up time and time again was Victorinox. We've written about their various blades before (and own several ourselves), but their classic chef's knife, at just £30, is a great value option.
Ask a Professional: The £4 knife food editor (and trained chef) Lisa Markwell swears by
"I use a mid-range Misono santoku knife every day, just making sure to hone it regularly to keep it lively," explains Lisa Markwell, who, as well as being food editor at the Sunday Times, trained at Leiths School of Food and Wine. "But for many of the fiddly little jobs like stoning fruit, slicing tomatoes, and so on, I reach for a cheap and cheerful serrated knife from good old Nisbets, the catering supply company. At less than £4, you can afford to replace them often, as they do dull quite quickly (especially if, like me, you live with people who try and put knives in the dishwasher every day)."
Quick Pick: The Japanese chef's knife specifically made for left-handed cooks
One thing we kept seeing while snooping online was queries from left-handed chefs about the best blade for their needs. Typically, the sharpened edge of a knife is on the left side, as (perhaps unsurprisingly) most tools are made for right-handed customers. Simply swapping hands won't produce the best results (especially when considering filleting fish or deboning a chicken, which require the knife at a steep angle). There are a couple of options for left-handed chefs: Opt for a double-edged (or "ambidextrous") blade, such as a santoku or gyoto knife, which have both sides sharpened, or look for a blade specifically designed for left-handers — we found this handsome Japanese forged blade from the Eden Kanso Aogimi series.
Snooping: Best hard-to-get chef's knife
These in-demand knives are made in Yorkshire by a former British Rail engineer. The blade is Damascus steel — which is highly valued for being both hard and also flexible — and the handle is made from padauk, which is similar to rosewood. The blade is full tang, meaning the metal runs the full length of the handle, and each knife comes in a bespoke wooden box, handmade by Falcon Forge.
Recommended by Experts: A dishwasher-safe chef's knife
According to Ioannis Grammenos, executive chef at Heliot Steak House, this set of knives by German manufacturer Wusthof is made to be water resistant. "I use the straight blade for slicing filets," he says. "It's very nice and cheap, and it'll go very easily through your dishwasher." Wash it on the lowest level, in the basket, not grouped with other cutlery, and Grammenos says you won't notice a difference in sharpness next time you use it.
Ask a Cool Person: Best chef's knife for camping (according to a wilderness guide in Lapland)
"Marttiini is the oldest and best-known Finnish knife brand, and their Lumberjack Carbon knife is a staple on the Finnish wilderness scene," says wilderness guide Anna-Elina Lahti, who spends most of her professional life in Lapland, hiking and camping across Northern Finland, Norway, and Sweden. While Lahti mainly uses this carbon-steel blade for chopping small bits of firewood, it would be more than capable of cutting up fruit and snacks while out in the wild.
Quick Pick: An easy-grip chef's knife (at a reasonable price)
Photo: Retailer
Though it looks ordinary enough, this chef's knife from Lakeland is Japanese-forged steel and has a soft-grip handle to make veg prep a little easier on your hands. Plus, it's just £34 and has a three-year warranty.
Ask a Cool Person: The chef's knife Jackson Boxer gets made-to-order from Peckham
Though he admits to having bought "a huge array of knives" over the years, chef Jackson Boxer (of Notting Hill's Oresay and Vauxhall's Brunswick House) says this knife from Blenheim Forge, in Peckham, has become his go-to when he's in the kitchen. "It's my all-purpose kitchen knife for the majority of my tasks. It's rarely out of my hand. It can do any job with a fair amount of precision because it's crafted so beautifully and holds such a sharp edge." Boxer's knife was made for him, "so it weighs nothing in my hand", but they also sell their wares online.
People's Choice: Best-rated kitchen knife set (according to hyperenthusiastic reviewers)
If you're looking for a knife for every possible situation, consider a set instead. When we looked at the best-rated knife sets on Amazon, this set came up as the highest rated (best value). It has 1,426 reviews total, with 81 percent of those being five stars. Hecef say its lightweight, ergonomic knives are easier to hold and use for repeated slicing due to the plastic moulded handles, which ten reviewers said allowed them to cut tomatoes, onions, and cucumbers with surgical precision.
Another knife we like
This small, serrated kitchen knife was a best seller on the Strategist earlier this year after it came recommended by a number of chefs. Strategist writer Chris Mandle ordered one himself and said, "It's as thin as a credit card, incredibly sharp, and slicing fruit and cheese is particularly satisfying." The slight dimple in the handle makes it comfortable to hold, and it comes in an array of colours, too.
The Strategist UK is designed to surface the most useful, expert recommendations for things to buy across the vast e-commerce landscape. Read about who we are and what we do here. Our editors update links when possible, but note that deals can expire and all prices are subject to change.