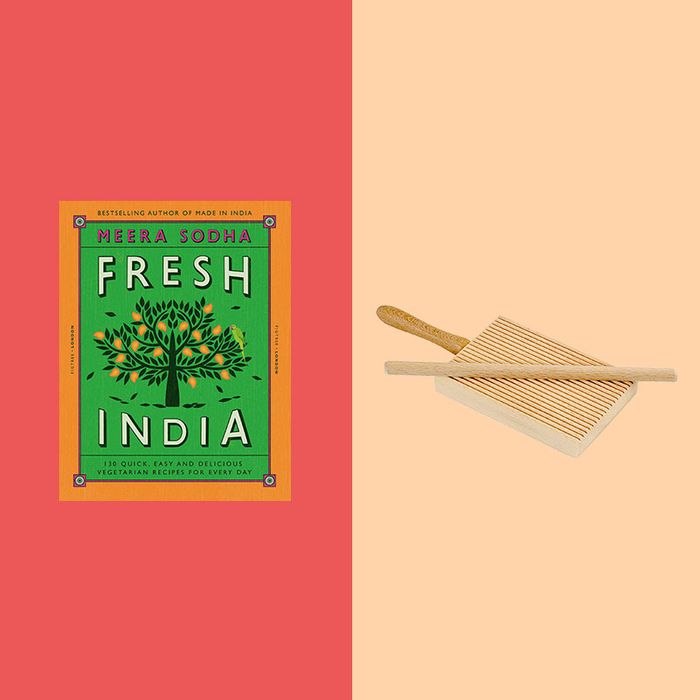 Photo-Illustration: Courtesy the retailer
Just like mums, no two dads are the same — so when it comes to finding the perfect gift for him this Christmas, it's good to get granular in order to find something he'll really love. Are you buying for an artsy dad who reads every single line of text at a gallery? Or a pasta-loving dad who knows his garganelli from his agnolotti? We've rounded up some of our favourite gifts from the Strategist UK archives, sourcing products that come recommended from experts, cool people, and some celebrity shoppers, too (not to mention Strategist staff). And to shop for everyone else on your list, visit our gift guide hub.
Just FYI: To prevent disappointment, we have checked the shipping times for each item to make sure they'll arrive in time for Christmas. Take a look at the delivery notes on each product for specific details. We've included standard Amazon delivery times, but if you are a Prime member, these will be dispatched much quicker.
For the dad who loves a potter round the Tate Britain
For the dad with a bare windowsill
For the dad with "crispy leaf" panic
For the dad who just got into "proper" coffee
For the dad who will talk to you for 30 minutes about French-roast versus Italian-roast beans
For the dad who still uses a sandwich bag as a wash bag
For the dad who's really just a big kid
For the dad who still commutes to the dining-room table
For the dad who insists on WFS (Working From Sofa)
For the dad who swears he's one-quarter Scottish on his mum's side
For the dad who signed up to the Brighton Marathon next year
For the dad who needs a hobby
For the dad who needs to hydrate his skin
For the dad who seems a bit frazzled
For the dad who is unorganised
For the dad who chews his Biros
For the dad who's eco-conscious
For the dad whose agnolotti rival the special at Ombra
For the dad who prefers tortellini
For the breakfast-for-dinner dad
For the dad who takes wine seriously
For the dad who takes beer seriously
For the dad who doesn't really want anything
For the dad who's into protein shakes now
For the dad who loves leftovers
For the dad with a bare study
For the dad who loves to lounge in the garden
For the dad who loves to lounge in the garden (even in December)
For the dad who loves to lounge in front of The Great British Sewing Bee
For the dad who just heard about mirepoix
For the dad who just heard about anaerobic composting
For the dad who Hinches
For the dad who can't stop asking questions
For the dad who hits snooze
For the dad who takes out the bins
For the dad who loves to drizzle
For the dad who cheats at Monopoly
For the dad who's in a book club
For the dad who's outdoorsy
For the dad who's outdoorsy … ish
For the dad with a weak spot for spare ribs