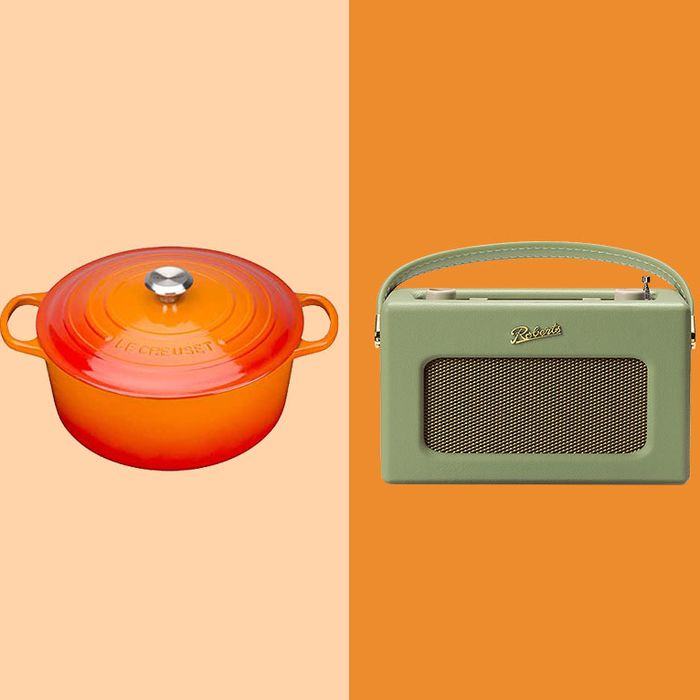 Photo-Illustration: Courtesy the retailer
It may be just a bit early to be buying Christmas presents — but with Black Friday sales around the corner, you might already be gift hunting. And if your dad is tricky to buy gifts for, we're here to help. We put our heads together to source the best kinds of gifts for any dad, from cheffy dads to outdoorsy dads, via golf dads and "got your nose" dads (you know the ones). Here are 51 options (at a variety of price points) that you can buy on Amazon for every type of dad.
For the dad who just got into "proper" coffee
A stylish French press that will make enough coffee to get him through all the Sunday supplements.
For the dad who will talk to you for 30 minutes about French-roast versus Italian-roast beans
On the other end of the Coffee Dad (™) matrix: this sleek, stylish espresso machine.
For the dad who still uses a sandwich bag as a wash bag
Sometimes the best gifts are the most functional, not flashy. Case in point: an easy-clean, right-side-of-stylish wash bag.
For the dad who's really a big kid
For the dad who isn't competitive enough for Mario Kart
Photo: retailer
Indulge his love of pottering (and gossiping over the garden fence) with a game that rewards both.
For the dad who now commutes to the dining-room table
Give his (hopefully temporary) work space a little character with this charming scale model of the planets.
For the dad who insists on WFS (Working From Sofa)
For the dad who swears he's one-quarter Scottish on his mum's side
Like anything ascribed to taste, you'll know best what your dad's into. But this single malt is a real crowd-pleaser.
For the dad who insists on running a marathon in 2021
For the dad who needs a hobby
Jauntier than a keyboard and far easier to fit in your pocket, this comes straight from our own recommendations of the best harmonicas for beginners (even if dad says he was a pro "back in the day").
For the dad who needs to hydrate his skin
For the plant dad who needs to hydrate his plants
An (actually nice-looking) mister that will keep his asparagus fern happy.
For the dad who seems a bit frazzled
File under "Things dad will never ask for but would secretly love".
For the dad who is unorganised
Because there are only so many important things you can write on the back of receipts.
For the dad who chews his Biros
Get him a proper pen, like this sophisticated one by Caran d'Ache.