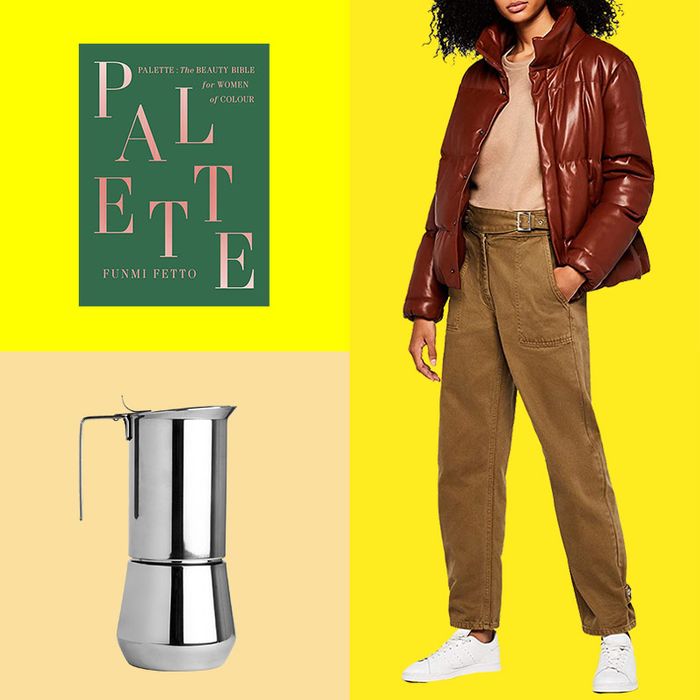 Photo: Courtesy the retailers
Whether you've just started dating or you've been together for 15 years, buying a present for the person you love can be fraught. How do you express universal sentiments such as "I love and respect you" while also avoiding the generic? How do you give a gift that is useful without being boring? We're here to help. Whether it's for Christmas, an anniversary, or a birthday, we've got suggestions for all kinds of girlfriends. Read on to find recommendations for stylish girlfriends, sporty girlfriends, minimalist girlfriends, long-term girlfriends, and "is it official yet" girlfriends.
For the girlfriend who works from bed
Give her some sheets she wouldn't mind being glimpsed on Zoom.
This would look delightfully inviting when paired with the above bedsheets.
For the girlfriend who bought a lap desk in March
A classic Parker pen for a heavy dose of corner-office energy.
For the girlfriend who can do a cut crease
Photo: RETAILER
Fetto's favourite products, like lipstick or foundation, are shot on strikingly coloured backgrounds, and the jewel-green cover with foil lettering would look particularly nice arranged on a coffee table with a vase of fresh flowers.
For the girlfriend who thinks "cut crease" means something to do with sewing
Contributor Sirin Kale credits this easy-peasy stamp set for her two perfectly-aligned eyeliner flicks.
For the girlfriend who's a little bit luxury
A paraben- and sulphate-free bubble bath, made using English honey.
For the girlfriend who's more than a little bit luxury
For the girlfriend who has strong feelings on pyramid-shaped versus square-shaped teabags
For the girlfriend who has strong feelings on burr versus blade grinders
For a classic stovetop coffee, Dave Loughton — a member of the sales team at Algerian Coffee Stores — recommends this coffee maker from the well-known Italian brand Ilsa.
For the girlfriend who has an active Depop account