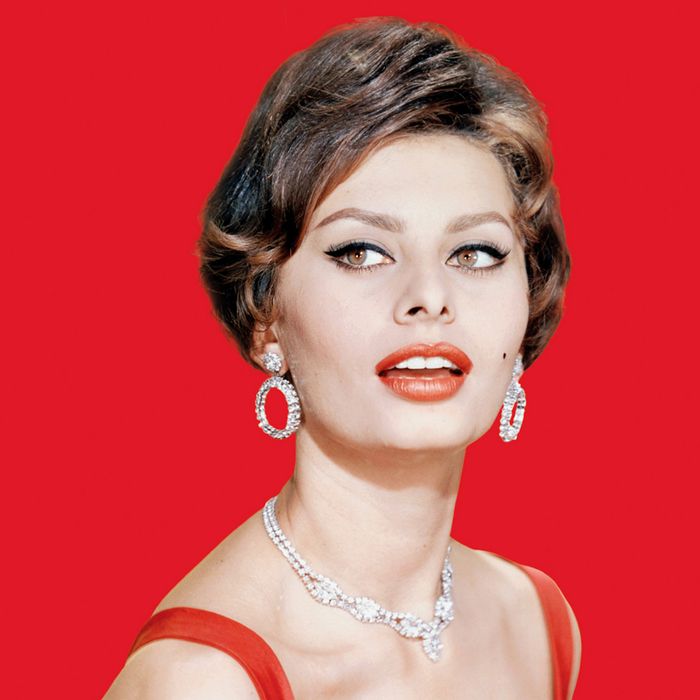 Photo: Silver Screen Collection/Getty Images
A version of this story originally appeared on the Strategist US.
Some of us excel at lengthening, others at volumising, others at separating and curling, still others at tinting your lashes to heretofore unknown depths of blackness, which is all part of the fun in choosing a mascara these days. And the challenge. (Although, let's face it: It's probably not nearly as challenging as sitting through the semi-permanent eyelash extensions all your friends are getting now.) Below, 11 different makeup artists narrow down the options for us, whether their favourite picks be waterproof, clump-proof, flakeproof, or vegan. And no matter which you choose, here's a tip from makeup artist Lauren Aiello on the best technique for generally enhancing thickness and giving you an extra lift: "After applying a coat to the underside of your lashes," she says, "look down and apply one to the top, starting from the root and combing through, flicking upward at the ends." And of course, to magnify the results, always go for a second coat.
Best overall mascara


This mascara from Marc Jacobs was a favourite among the experts we spoke to, with Aiello calling it a "personal favourite," because while it is "gives immediate lift and volume in just one coat," it is also "easily buildable for more intensity." If you are going for that super-dramatic lash, Aiello's tip is to add a light dusting of translucent powder in between coats, which helps mascara cling to lashes better, as well as amps up the thickness. Makeup artist Clara Rae agrees that it is super buildable and adds that she also loves the hourglass shape of the brush, which "curves inward in the middle, which enables you to angle it in multiple ways to coat each lash." And makeup artist Adam Burrell — who calls it one of his "go-tos" — emphasises that the mascara is a true, intense black that "really thickens the lashes for a false-lash effect."
Best overall mascara (runner-up)


When it comes to selecting a type of brush, Burrell says that, just like blow-drying hair, the fatter the brush, the more volume you get. Because the Pat McGrath brush is on the thicker end of the spectrum, expect it to give you lots of volume. And the power of this mascara doesn't stop there. "This one does it all," says Burrell. "It lengthens, thickens, and curls." Amy Zdunowski-Roeder agrees and says that this mascara has been her No. 1 favourite to use on clients for the last six months. "The formula is so pigmented, smooth, and creamy, and the product truly lengthens lashes and is completely buildable," she says. "It stays on all day without fail and the fact that it is non-clumping makes it even more of a winner." While it is a higher-end option, Pat McGrath's namesake line has a devoted following, especially among other makeup artists, for a reason: Her products deliver dramatic results. And though it wasn't namedropped by quite as many makeup artists as the Marc Jacobs — probably due to the fact that it's a newer entry to the market — we're giving it the runner-up spot for the overall enthusiasm of the recommendations.
Best (less expensive) mascara
Not only is it hard to find such an affordable option, but also, "If you didn't think a £5 mascara could work, think again," promises makeup artist Amanda Shackleton, who especially loves the compact, easily manoeuverable brush, which can grab both hard-to-reach short and bottom lashes. While the brush is not quite as fat or as well-designed as a more expensive mascara would be, for your money it still performs well. As always, she suggests applying two to three coats to get the best results. [Editor's note: The original mascara is sold out, but we found this waterproof alternative by the same brand.]
Best volumising mascara
"This product definitely lives up to its name," says Zdunowski-Roeder, who promises that from the first coat, your lashes will appear dramatically thicker and fuller. "The formula is long-wearing, non-smudging, and won't dry out." Plus, the uniquely designed brush has tips on the end, which works with the product to separate and define lashes. The domed brush features staggered bristles that grab lashes from the root, while the rich, long-wear pigment keeps your lashes looking long all day. Since it can be difficult to remove, you'll want to use a gentle, oil-based remover, like Glossier Milky Oil, a personal favourite of our own Rio Viera-Newton.
Best (less expensive) volumizing mascara
For a cheaper mascara that still gives supreme volume, celebrity makeup artist Jessica deBen loves It Cosmetics Superhero Mascara, because the rich pigment creates a lash-extension effect on the eyes with just one coat; the formula coats lashes in polymers to give a more "elastic length," that is non-flaking and non-smudging. Speaking of flaking: In general, you should keep in mind that mascaras typically expire after three months (so take note of the date you opened it). And if your mascara gets clumpy before the three-month mark, another tip: add a few drops of Visine to thin it out again, says Zdunowski-Roeder.
Best lengthening mascara
When makeup artist Kornelija Slunjski saw how much longer a client's lashes looked after applying this mascara for the first time, she actually said "Wow," out loud. The brand claims to have a creamy and jet-black pigment that extends the lash. And while the lengthening effect is the standout here, Slunjski also notes that it's volumising and "the brush separates the lashes really nicely and doesn't make your lashes look clumpy." The mascara is also formulated with honey extract and marine collagen to nourish and moisturise your lashes.
Best waterproof mascara


Both Shackleton and Amy Marie Wilson say that this mascara from L'Oréal is the most dependable in their kits. "I use it on everyone when there's even a remote possibility of tears," like weddings, says Shackleton. Makeup artist Amanda Christan Burran told us that because waterproof mascaras have a tendency to be drier, not to mention tougher to take off, it's best to use them only for special events or nights out. Wilson says the mascara is "inexpensive, lasts all day, and doesn't transfer." While Shackleton and Wilson specifically recommend the shade Carbon Black, the mascara is also available in Black-Brown, Cobalt Blue, Deep Burgundy, and Deep Green, if you'd like to get experimental. (Colourful mascaras can be more subtle than they sound.)
Best tubing mascara


Tubing mascaras work a little differently compared to standard mascaras. While regular mascaras typically just coat your lashes with pigment, tubing mascaras use polymers to wrap around each lash and lengthen them. deBen says that the benefits of tubing mascaras like this one from L'Oréal are that they "won't run or smudge and are easy to remove with warm water." While primer is not always necessary, this mascara does include it, which is like getting two products for the price of one. In general, Slunjski also told us that if you are applying primer to your lashes first, she suggests using a tiny amount — otherwise, your lashes will turn out looking clumpy. And remember to always "gently curl your lashes first" before applying mascara to get the most dramatic results. deBen's other favourite application trick is to use a slanted eyeliner brush to brush mascara at the roots of your eyelashes. "It gives the appearance of very full lashes and is a very sleek, minimal way to line the eyes."
Best mascara for bottom lashes


Applying mascara to your bottom lashes can be trickier than applying it to your top lashes: You don't want to slip and get any extra pigment on your freshly concealed under eyes, and you definitely don't want the mascara to smudge or flake throughout the day. "I love this mascara for bottom lashes as the brush is long and thin, making application accident-free," says Burrell. This is not to say that this mascara isn't also good for your top lashes, too. But for the most particular among us, who can't stand when your mascara transfers from your bottom lashes to your under-eye area, the perfectionism of this one will be appreciated.
Best vegan mascara
Kush Mascara is also cruelty-free, vegan, gluten-free, and formulated without parabens, fragrances, sulphates, and silicones. And it works: "When I want something that adds volume and length quickly, I use Milk Makeup Kush Mascara," says Pena. "One coat is a huge difference, but when you add several coats, this mascara gives a faux-lash effect," due to the heart-shaped fibres that adhere to your natural lashes and give added length and density. The mascara is also infused with hemp-derived cannabis-seed oil to help condition the lashes and prevent fallout and breakage. And our own Rio reaches for this mascara to complete her glam night-on-the-town look because it makes her lashes look "look really big and fluffy."
Best mascara for sensitive eyes


For those with supersensitive eyes or skin, Burran loves (and personally uses) this hypoallergenic mascara from Physicians Formula, which is formulated without synthetic preservatives, parabens, fibres, and dyes. "It's super affordable, buildable, nontoxic, doesn't clump, and is extremely easy to take off." Burran also always tells her clients to use the tip of the brush when applying mascara to the base of the lashes, which will help give you an even better lift. "I always focus on lifting the outer lashes to give you that really doe-eyed look." [Editor's note: The original mascara has been discontinued, but we've found this Jumbo Mascara from the same brand.]
Best clump-proof mascara
"This one has all the elements needed to get lashes thick, long, and separated," promises Shackleton. The mascara's formula is designed to be buildable, but unlike other mascaras, it doesn't clump as you add additional coats, she adds. Because of the hourglass-shaped brush, you can use different parts of the wand to really get every lash. And as a bonus, the mascara is also waterproof.
Best mascara for short lashes
Short lashes can be trickier to apply mascara to without smudging. When working with clients with short, fine lashes, Shackleton reaches for this mascara from lesser-known brand innisfree — which she says is "the price of a drugstore mascara with the pack of a professional brand" — because it has a superfine brush. "Without a doubt, this one stands out for getting even the tiniest lashes noticed."
Best dramatic mascara


On her own lashes, Rae turns to the Spider Effect Mascara from Maybelline "to achieve ultra-thick, full, black lashes." The tapered brush allows you to separate each and every lash, while the creamy texture lets you to build to the maximum length and volume that you want. The mascara gives a spidery (in a good way — only borderline clumpy), high-impact look. While Rae does warn that "this mascara is not for someone who wants just a little natural lift and separation," for the girl who wants a dramatic effect, this is a great bet.
Best mascaras for curling
True to its name, Benefit Cosmetics Roller Lash will add serious lift and curl to your eyelashes. "I don't know how they did it, but it curls even the straightest, shortest lashes I work on and keeps them that way," says Shackleton. The mascara also contains provitamin B5 and serine, to condition your lashes and prevent breakage.
Best mascara for fanned-out lashes
For a mascara that gives a more fanned-out-looking curl, Pena recommends Smashbox, which he reaches for when he wants to achieve a "natural look with a lift on the outer lashes." The mascara is also cruelty-free, vegan, and formulated without oil, parabens, fragrance, and silicone, so it's a particularly good choice if you struggle with sensitive eyes.
Best colourful mascara
For creative makeup looks — or if you're cosplaying as your favorite Euphoria character — Burran loves YSL's Vinyl Couture Mascaras, which comes in a range of bright colours like Cotton-Candy Pink, Yves Klein Blue, Emerald green, and even Gold. Burran says that the shades are "not drying, apply beautifully, and are surprisingly wearable." Blue mascara actually does wonders to bring out the whites in your eyes, and can actually look kind of natural — you don't notice the pigmentation unless you're really close up. Gold, meanwhile, can give the eyes a glittery effect that looks flattering and also festive at holiday parties. (On a separate note: If you don't want to go colourful, but you still want the glamorous packaging and quality of YSL, celebrity makeup artist Miriam Nichterlein is a big fan of Yves Saint Laurent's The Shock Volumizing Mascara, which is "great for length and thickness without clumps or flaking." It's also extremely buildable and holds a curl all day.)
Best smudge-proof mascara
For those who have issues with mascara moving or smudging during the day, Nichterlein suggests Boots No:7 Stay Perfect Mascara. Because it is a silicone-based, waterproof mascara, it doesn't flake. And when you remove your makeup, it simply rinses off in little silicone tubes that don't leave any grey residue around the eyes, she says.
The Strategist UK is designed to surface the most useful, expert recommendations for things to buy across the vast e-commerce landscape. Read about who we are and what we do here. Our editors update links when possible, but note that deals can expire and all prices are subject to change.