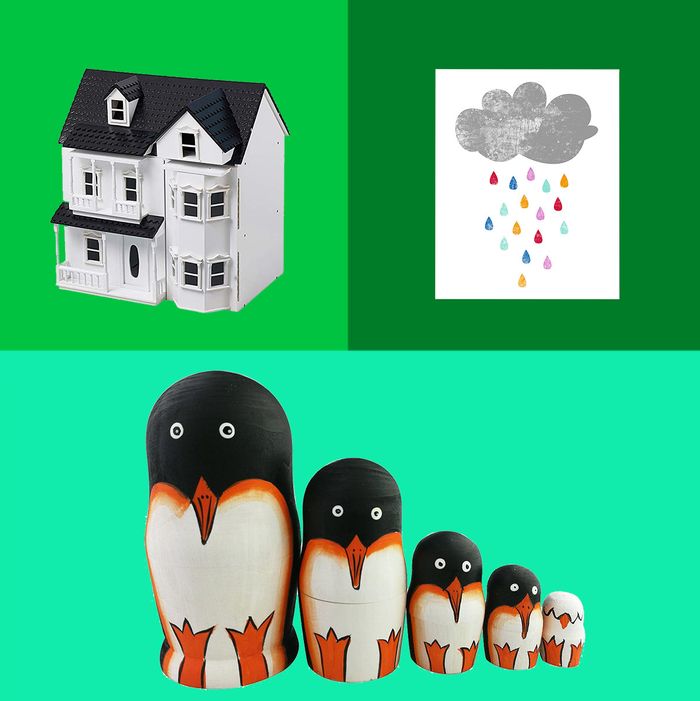 Photo: Courtesy of the retailer.
We've previously hunted out cheap-but-expensive-looking accents for your bedroom and your kitchen, and now it's time to look at the nursery. For new parents wanting to personalise their little one's space, or an auntie or uncle on the hunt for a gift, we've scoured Amazon to find the best cheap (but expensive-looking) accents. Below, everything from a delightful cheese-themed toy to a traditional dollhouse for a great price.
They're never too young for a reading nook — and this one is half the price of others on the market.
This mouse-and-cheese puzzle, designed to develop hand-eye coordination, is also the kind of toy you'd love to leave lying around.
This yellow and grey geometric runner would be great in a hallway or bedroom, but we like the idea of it jazzing up a nursery.
Or what about adding a touch of yeehaw instead?
This play mat has a minimalist design, which makes it feel quite elegant for 12 pounds.
A great way to show-off and stow away books.
We also like this dark-grey design.
Some floating shelves would be a nice way to display assorted objects without taking up floor space.
The bold colours and simple design give this a Tate-gift-shop feel.
This print would look nice against a white wall. (Note: it comes unframed.)