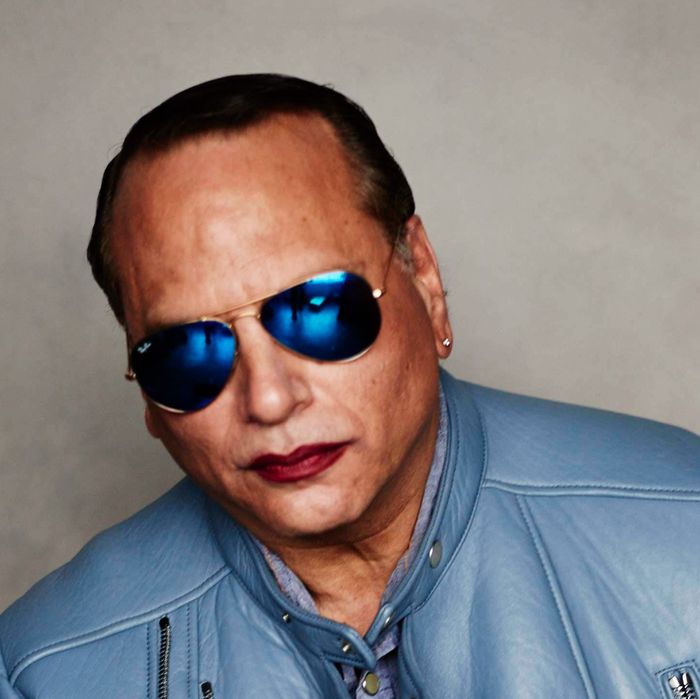 Photo: Christian Anwander
If it hasn't become clear by now, I have a furious man-crush on Tom Ford. I love his Gucci leather. I love the movies he has made. I love the way he looks. I love his cosmetics. I love his perfume, Fucking Fabulous.
So when I read somewhere that Tom Ford does not use underarm deodorant, I took it to heart. There is something to be said for what bubbles and brews inside our armpits, which as we all know can be incredibly arousing. On the other hand, overripe body odour can be a huge turnoff, particularly if you are sitting next to someone on the subway with those stains of shame on her or his shirt.
On days when I just don't give a shit, I don't use it. If people don't like the smell, they can move. On days where I do give a shit, or at least have to give a shit, I do use it. It is really a matter of inner peace — to smell or not to smell. In the sum of my life, I have used deodorant far more than I haven't. But finding one that is both mellow and effective has been elusive.
My current product is Mennen's Speed Stick antiperspirant gel. It goes on easily, provides ample protection, and the price point can't be beat. But it's thick and gooey with an overpowering scent, and my underarms have begun to develop an inferiority complex, as if they were toxic-waste pits. So I decided recently to shake things up.
The thing about deodorant is that it's not how you feel about it but how others around you feel about it. They are the determinant of whether it really works. So I enlisted the help of my wife, Lisa. Every day for five days, I tried a new one, either because it had been recommended or because I had heard of it and was curious. Every morning after I put it on, I came to Lisa with arms upraised so she could sample a whiff. (I don't recommend this unless your marriage is remarkably stable. Even then I don't recommend it.) Eight to ten hours later, she took another whiff (I don't recommend this unless you are willing to get divorced). Below, the results.
Tom's makes the claim that it only has natural ingredients, meaning no aluminum, no parabens, no artificial fragrance. The idea of applying something a little bit kinder and gentler to the skin than a nonnatural brand appealed to me. What did not appeal to me was that other natural 'antiperspirants" I have tried don't provide long-lasting coverage since aluminum, whether we like it or not, does help to clog pores. I was a little bit skeptical. But Tom's felt light and applied smoothly. Lisa reported that it smelled pleasingly fruity, and ten hours later the scent was still strong. In the end, it was my favorite. Congratulations, Tom of Maine. You have earned a vaunted spot underneath my armpits.
Weleda's Wild Rose deodorant also contains no aluminum, putting it in the natural category. But Lisa felt the scent was a little bit too floral without being distinctive. While the protection lasted, she didn't like it as much as Tom's.
At around £30 a pop for a stick of deodorant, it should be edible, cure impotence, and run the table at Jeopardy! But Chanel is Chanel and I am of the superficial price-slut school that the more expensive something is, the better it is for you. It was the lightest of all the deodorants I tried. It applied like a soft pad of sweet-cream butter, which would be really good if I were a piece of toast. Lisa described the scent as forestlike, and it was still there later that night. But she was underwhelmed given the price.
Pit Boss's texture on the skin was rough and almost gravel-like. Lisa felt it was passable both in scent and protection (a true antiperspirant, it contains aluminum) but dull.
Everybody should have at least one Old Spice product in their lives given the longevity of the brand and that great seaman's whistle. Lisa said it smelled like soap, and I already have enough bland in my life.
The Strategist UK is designed to surface the most useful, expert recommendations for things to buy across the vast e-commerce landscape. Read about who we are and what we do here. Our editors update links when possible, but note that deals can expire and all prices are subject to change.
Please note that there apparently is a difference between deodorant and antiperspirant. I am not quite sure what that difference is even after reading about it, and life is dull enough already without having to think about such things. So for these purposes, I consider the terms interchangeable.