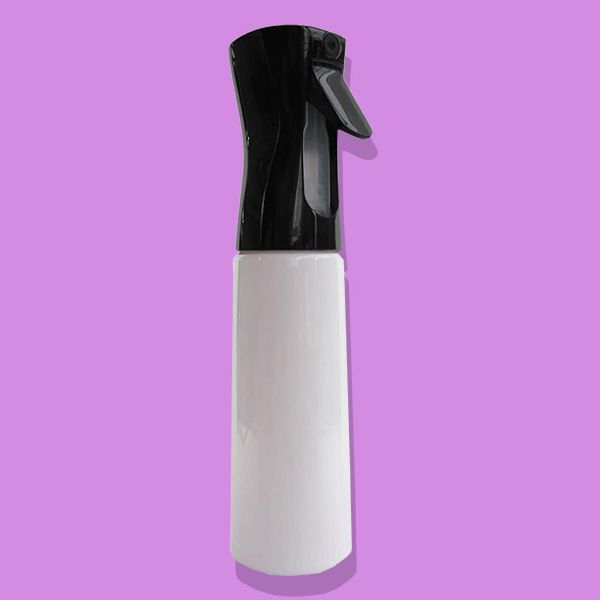 Photo-Illustration: The Strategist; Photo: Retailer
My flat is home to 14 house plants, from an arching six-foot Kentia palm to a tiny spider plant, and they all enjoy a good mist. As my flat is south-facing, the excess sunlight can cause the leaves to crisp up, but a generous spritz keeps them healthy. Most mornings you will find me wafting around my flat, dousing everything in a cloud of water droplets, which is as soothing and satisfying to me as it is for my mistletoe cactus and ZZ plant.
However, not all misters are created equal. I should know, because I've gone through at least six, including a plastic one from Ikea that cost less than a slice of Daim cake, and more statement-y frosted-glass misters with brass plungers. They all fall apart or break down eventually. But the most common problem I've encountered is the tiny spring in the trigger wearing out and snapping completely, making it cumbersome to repeatedly spray your plants.
When my preferred mister finally gave up on me late last year, it was time to invest in a new one. And I knew exactly which mister to try. When we asked experts about the best misters, several — including Rebecca Bullene, owner of plant store Greenery, and Lisa Muñoz, founder of Leaf and June — recommended the inexpensive Flairosol. That alone was good enough for me. But there was something else. The Flairosol has now been in the Strategist's list of most-bought products for 24 months solid (on five of those occasions it was the top-selling item), and yet, its continued success was puzzling. The Flairosol is completely unremarkable in looks and design, with a body made from a soft plastic not unlike that of a plastic water bottle. Yet people rhapsodised about it, buying it again and again, month after month — it outsold sunscreen in the summer and board games during lockdown. Intrigued, I added one to my Amazon basket.
It turns out the Flairosol is actually designed for use in hair salons — a key factor in the mister's success. Rather than a thick cloud of droplets that sit on the leaves, the water is released in a gentle gasp that is as fine as the steam from a shower. It means that spraying a plant doesn't coat it so much as it fills the surrounding area with a light cloud of water droplets. This is essential for misting, which is ultimately about increasingly the humidity around the plant, not simply making it wet.
Better still, the Flairosol's water is released in a tight, laser-focused jet instead of a shallow puff. Pulling the trigger causes the water to zip out in a stream that lasts about a second and a half, and it's incredibly satisfying. I'd compare it to spraying deodorant or (I imagine) a flamethrower, and it helps you "cast" the water around the plant far more successfully than spraying heavier droplets, which tend to sit on the plant and slip off the end of the leaves.
It's not the most sturdy design. The plastic is squeezable, like a water bottle, but even if it does split or break it's cheap enough to buy a replacement. But after months and months of wondering, I finally understand why so many Strategist readers have bought this unglamorous mister. As well as salons, a deep dive into the mister brought me to testimonials from stable owners, who use it to apply fly spray to horses, as well as from home cooks, who used it to disperse olive oil when cooking. Maybe those are among the hordes of people who buy this device every month? While it might not win any awards for aesthetics, it's the most dependable mister I've used — and enjoyable enough that I possibly enjoy it even more than my aspidistra does.
The Strategist UK is designed to surface the most useful, expert recommendations for things to buy across the vast e-commerce landscape. Read about who we are and what we do here. Our editors update links when possible, but note that deals can expire and all prices are subject to change.