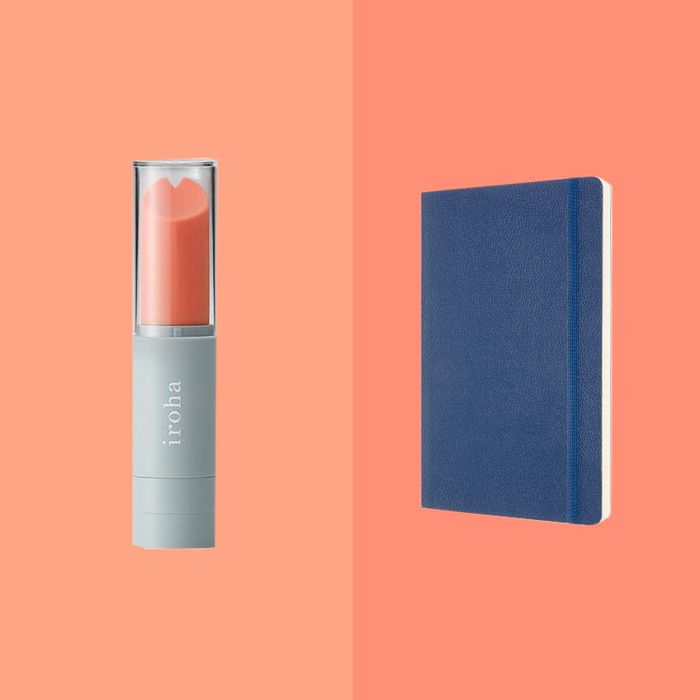 It can be tricky enough finding a gift for the partner you see all the time, but it's often even more complicated when the relationship is long distance. We spoke to seven people in long-distance relationships — from a couple that's been dating for eight months to a couple that's been together for 12 years — to find out the best gifts to give your partner. Read on for the best subscriptions, snacks, and sex toys. And for everyone else on your list, we have plenty of guides to help you find what you're looking for, including cheap gifts from expensive brands and gifts for husbands or wives.
The best gifts for when you're apart
Gifts that can be enjoyed while you're not physically together take a little creativity. "Something my boyfriend and I really enjoyed was personalised playlists," said Luke Richmond, a teacher from London whose partner lived in Liverpool for a year. "I got him a Spotify subscription and then we would pick a theme and create playlists for each other around that theme. It always made me so happy to wake up and see I essentially had a mixtape made for me, and it was fun to see how we both interpreted the theme." For more (thoughtful) gift card ideas, read our guide here.
Likewise, Kelvin Chiu, a producer based in London whose girlfriend of two and half years was in Israel for ten months, suggested long-distance journalling. "Communication is a fundamental pillar that holds a relationship together, but distance and time differences creates a lot of 'space'' A journal helps to fill these gaps," said Chiu. "It helps process thoughts and emotions — the good and bad. Buy one and personalise it for them, and then it also means you can write down whatever you want to tell them when you're on FaceTime later! I chose one from Moleskine for my girlfriend so it felt special and something more simple for myself, and then we compare notes."
When date night rolls around, dinner and a movie isn't off the table, according to Ruthann Curran, who works as a physiotherapist in London and whose girlfriend of eight months, Imogen, lives in the north of England. "Nothing is cuter than sitting down on Zoom watching a film at the same time. We always order each other food from Uber Eats — my girlfriend Imogen always gets me butter chicken if we go for Indian food."
One of the best things about living near or with your partner is being able to get some TLC after a rough day, to which end, Curran suggests Lush Bath Bombs. "They have fun names so you can give your other half a message via bath bombs. When we had a little lover's tiff, Imogen sent me an 'Olive Branch'."
Chiu suggested a midday pick-me-up in the form of a snack box: "Although we've been fortunate, working from home during lockdown hasn't been easy; I work, eat, workout, dance, relax, and sleep in one place — my room. Snacks are something light and fun to keep the day going. BoroughBox (now Fodabox) has a really good selection to choose from, with lots of options for different dietary requirements."
Photo: retailer
Likewise, don't underestimate the power of small creature comforts, said art historian Lavinia Harrington, who often spends months away from her husband of two years, Sammy (though they've been together for 12 years in total). "With my work, I'm bouncing around from hotel to hotel and it can feel very clinical. Sammy bought me some cosy alpaca socks, and putting these lovely soft socks on in the winter months makes an unfamiliar hotel room suddenly seem so much more welcoming," she explained. "It's a small thing but it feels like a little bit of home and cosiness that I can take with me."
Shannon Peter, beauty director at Stylist, echoed the sentiment. She's been with her fiancé, Harry, for four years, but they've had regular stints of a few months apart when Harry had to go to Boston for work, leaving her in London. "No matter where you are, I don't think you can beat the gift of cosiness, which is why I love gifting (and receiving) pyjamas. For women, Honna's PJs are heavenly — think soft yet crisp cotton and chic piping. Or for men, these dark green trousers are technically a jogger (so he can wear them outside too — result!) and are satisfyingly plush."
Photo: retailer
Ben Crombner, a senior administrative assistant at Yale University dated his now-wife Stephanie long distance between Sheffield and California for four years. The glue in their relationship? Books, and lots of them. "I would buy a book I knew Stephanie would like, but have it shipped to me. Then, I would read it first, annotate it or add Sticky Notes in, then mail it to her, and then it felt like we were reading it together," explained Crombner. He also added that he tried to always shop in local stores.
Pair with some particularly sweet messages.
If you're unable to spontaneously bring home a bouquet, a Bloom and Wild subscription could be a thoughtful replacement. The flowers through the post from Bloom and Wild are a firm "Strategist" favourite. They even featured in our Strategist 100 (a guide to the 100 most stood-behind products we've ever written about). Customers can choose between evergreen and seasonal blooms, as well as various payment options.
The best gifts for when you're together
Photo: retailer
Half the fun of gift-giving is the anticipation that it'll eventually be enjoyed together, said writer Mikaella Clements. Clements and her wife have been together eight years, but had two long-distance stints of roughly nine months apiece between the UK and Australia, and then Germany. "Sex is a major thing that you miss out on in a long-distance relationship, and a gift that kind of ignites that spark in its own way is both sweet and fun." As Clements explained, this will vary from couple to couple, but sex toys and underwear are two solid options. "You can find toys that have long-distance enabled functions, like one partner controls while the other uses it, but even a classic vibrator chosen for you by your partner is pretty hot! Tenga is a great brand. They have a lot of range and nontraditional shapes. The Lipstick Vibes are so cute."
Clements said Boux Avenue offers a good range of femme options if you're shopping for someone who loves classic lingerie. "The quality is nice, and it's pretty affordable, and in my experience, the staff there tend to be very friendly and nonjudgmental about helping you pick out sizes for other people."
Photo: retailer/
A romantic keepsake is always popular, and Gosia Liszewska, a facialist at Pfeffer Sal said one of her favourite gifts her husband bought her during their three and half years of long-distance courtship was jewellery. "Quite early in our relationship, he bought each of us a heart-shaped necklace, kind of 'friends forever' style engraved with our initials. It was so special to me that we could both wear part of it. In some ways, it's even more sentimental to me than our wedding bands," said Liszewska. Liszewska and her husband, who have been together for over ten years, are now married.
Peter also managed to find another remote gift for her boyfriend that benefited both of them: "Good food is paramount, lockdown or not, and I don't think anywhere has such a glut of I-must-make-that-immediately recipes as New York Times Cooking, so a subscription to the site makes an excellent gift. Not only was Harry able to comfort himself with delicious meals, but when we were finally reunited, he could cook for me too!" said Peter.
The Strategist UK is designed to surface the most useful, expert recommendations for things to buy across the vast e-commerce landscape. Read about who we are and what we do here. Our editors update links when possible, but note that deals can expire and all prices are subject to change.