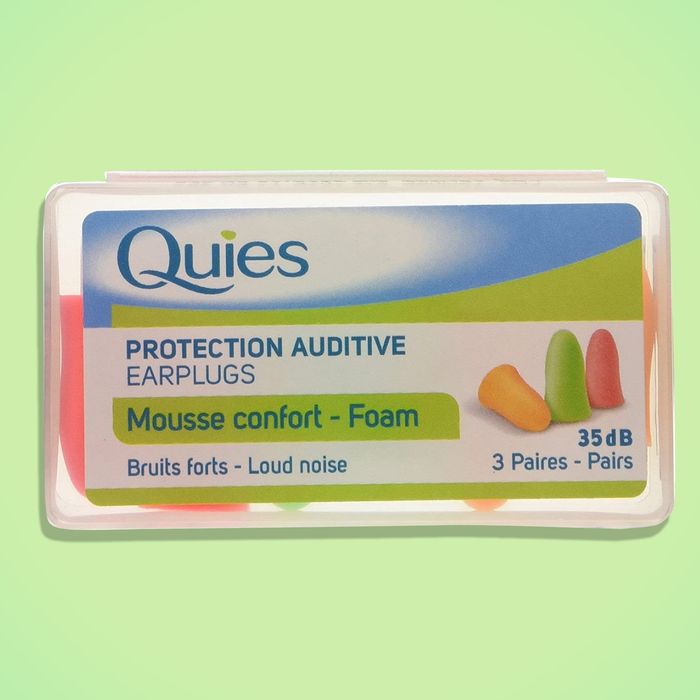 The Wish List by Sophia Money-Coutts is published on August 6 in hardback, e-book, and audio.
My earplug devotion dates very precisely to the spring of 1998. Titanic was playing in British cinemas, I was 13 and at boarding school. Every night, I slept in the same dormitory as six other girls; every night, one of my dormmates would slide Celine Dion's 'My Heart Will Go On' into her CD player and play it on repeat until we slept. Listening to music after lights out was strictly forbidden and our Portuguese matron confiscated the CD player more than once, but we were teenage girls, both thrilled and devastated by Kate Winslet and Leonardo DiCaprio's tragic love story. We refused to be thwarted and must have listened to the track over 1,000 times that year. Around the 1,001st repeat, I decided I'd had enough. The ballad had started to sound schmaltzy and I asked my mother to send a pair of earplugs from her stash at home in Scotland (she slept with them since my step-father was a snorer.) Two yellow foam plugs, as bright as sweetcorn kernels, duly arrived in the post and I popped them in every night as the others continued to cry themselves to sleep over Jack's sad death.
These earplugs kick-started a habit which still survives 22 years later, and I don't mind admitting that I've become an expert on the subject. While a lifesaver at boarding school, I've since abandoned the yellow sort that mum sent me, and which are handed out on planes: they're too big and fall out easily. I experimented with wax and silicone versions but they were hellish for anyone with long hair since they often melt and become ensnared in it overnight. Also, over time the wax can seep into your ear canal and cause infections. (My friend Iz, a fellow earplug wearer, took antibiotics for weeks when this happened.) Eventually, five years ago, my quest came to an end during a conversation about earplugs I had with my editor at Tatler (it wasn't all dukes and castles). She recommended a French company called Quies, Latin for 'rest'.
Quies plugs are made from smooth memory foam and shaped like small bullets, pointed at one end for a better fit. Once compressed and poked in, they adapt to your ear shape and remain lodged all night, comfortably muffling the world outside. They're pretty cheap and long-lasting, too; one pair will last at least a few weeks, depending on the grubbiness of your ears. Founded by a Parisian pharmacist over 100 years ago, the company's tagline is 'helping people block out irritating noise since 1918' and they do just that. Celine's top notes would struggle to penetrate these guys.
Their neon colours — green, pink, orange — mean you never lose them on your bedroom carpet. I often find old pairs rattling around in handbags and the side pockets of overnight bags since I won't travel anywhere without them. They come on train journeys in case I need a nap; they're a crucial travel partner on long-haul flights to block out the babies. At home, I keep a pair in a little silver pot by my bed at all times and genuinely can't sleep without them. It would feel strange, naked, like leaving the house without shoes. On my advice, my mother's adopted them too, and recently spied one especially unlucky earplug poking out from a dog turd in her garden. Beano, her terrier, had pinched it from her bedside table. So rest assured, they're quite harmless should you or a small child swallow one.
The Strategist UK is designed to surface the most useful, expert recommendations for things to buy across the vast e-commerce landscape. Read about who we are and what we do here. Our editors update links when possible, but note that deals can expire and all prices are subject to change.