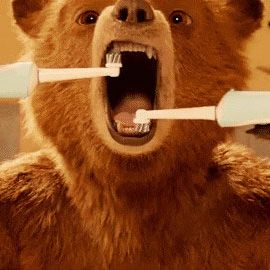 Here at the Strategist UK, we like to think of ourselves as crazy (in the good way) about the stuff we buy, but as much as we'd like to, we can't try everything. Which is why we have People's Choice, in which we find the best-reviewed products and single out the most convincing ones. (You can learn more about our rating system and how we pick each item here.)
And whilst we've covered everything from purple shampoos to microwaves, here, we've rounded up the best electric toothbrushes for everyone, as praised by the most enthusiastic reviewers on Amazon.
Best-rated overall electric toothbrush
Photo: Retailer
This brush has an overwhelming number of reviews compared to other models — 81 percent of which are five stars. 667 reviews mentioned the battery life, with dozens agreeing that the toothbrush lasts at least two weeks before needing a charge. A further 301 reviews mentioned the pressure sensor — which flashes a red light if you brush too hard — with one stating that they were shocked at how hard they were brushing before. The cross action mode, specifically for sensitive teeth and gums, is also very popular amongst reviewers — one noted that it was handy post-dental surgery. Another customer urged others to not bother spending extra on fancy accessories and gadgets; they say this brush is all that you'll need.
Best-rated (less expensive) electric toothbrush
This Fairywill brush comes with a sturdy travel case, eight extra heads and a USB lead for charging. At least 133 reviewers were impressed at the value for money, while the battery life was noted in 291 reviews — one customer, who had cycled through four toothbrushes in as many years, said this had the best battery of the lot.
Another reviewer said that she purchased the brush for a ten day holiday and didn't need to charge it once. Overall, 29 reviewers emphasised the lightweight feel of the brush. Seventy-four percent of reviewers gave the product five stars, with one customer saying that it feels like they've had a deep clean from the dentist each time they use it.
Best electric toothbrush for battery life
Reviewers are quick to praise the incredible battery life on this waterproof brush from ATMOKO. A total of 1,586 reviewers wrote about how impressive the battery life was, and many reviewers said that they only need to charge the toothbrush once a month or less. Added bonuses include the USB charger (making it ideal for travelling), a light which indicates low battery on the toothbrush's display, and the fact that it only takes around four hours to reach a full charge.
Best electric toothbrush for kids
Eighty-two percent of customers gave this Oral B Junior brush five stars, with 104 reviewers excited about how easy it is to use. This was especially important for one customer, whose 10-year-old daughter has hypermobility syndrome, and who also had visibly-cleaner teeth after using this brush. Another five-star review claimed that their daughter is particularly taken with how soft the brush feels on her teeth and gums, while one customer said their 6-year-old, who had taken to chewing his manual brush, instantly started cleaning his teeth better after being introduced to this model. The timer function — which goes off every 30 seconds for the recommended two-minute brushing time, letting kids know to move to the next section of their mouth — also proves popular, featuring in 67 positive reviews. One customer was happy to report that this has made teeth-brushing more fun for their 8-year-old.
Best electric toothbrush with extra heads
A total of 426 reviewers commended the value for money on the Fairywill Sonic Electric Toothbrush. A further 148 reviewers were very complimentary of the five different brushing modes, with one satisfied customer regularly using the "massaging" function after her regular brush. Overall, 318 reviewers agreed that their teeth felt cleaner after several days using this brush, including one coffee drinker who said the brush eradicated even the toughest stains on their teeth. The interdental brush head is especially suited for getting into those smaller areas between the teeth, or for those with braces. One mum said this is great for her braces-wearing ten-year-old son, who is now eager to brush his teeth more than twice a day. Another reviewer stated that they love how the sleek brush looks like it should be five times the price.
Best electric toothbrush for sensitive teeth
This Oral-B toothbrush has 77 percent five-star reviews. For those with sensitive teeth, the brush has a built-in sensor to let you know when you're pressing too hard, along with a specific mode for sensitivity. Eighty-eight reviewers spoke highly of the pressure sensor, which flashes red when you're brushing too hard; one customer said they were "alarmed" at how often it flashed when they started using it. Another reviewer with sensitive teeth said they struggled to find electric toothbrushes that didn't cause them pain before this one, while another claimed that the sensor encourages them to keep a steady pressure, finding that their gums are a lot less irritated than before. Overall, 68 reviewers loved the pressure sensor, and a further 53 emphasised how great the sensitive mode is. According to 275 customers, the app that syncs to the brush via Bluetooth is an added bonus, allowing you to set brushing goals and even connect with your local dentist.
Best oscillating electric toothbrush
If you prefer a toothbrush with an oscillating (or rotating) head rather than a sonic brush, this one comes well recommended by customers. At least 174 customers said their teeth felt cleaner, with one liking the way the brush head rotates in the opposite direction after 30 seconds of brushing. Another claimed that using the brush, which came recommended by their dentist, has reduced the staining on their teeth. Overall, 197 reviewers reported that the toothbrush was powerful, with 54 highlighting the "cross action" brush head. One enthusiastic customer said she likes the fact that it feels as though the brush is cupping each tooth.
Best electric toothbrush for braces
Photo: Retailer
If you've got braces, brushing can be a little tricky, as some brush heads might not reach all areas of the teeth and gums. Sixteen reviewers praised this brush's additional 'ortho' brush head, designed specifically for cleaning around braces. One customer said that this is pretty much the perfect toothbrush for those with braces, with another claiming that while gentle, the brush is very effective. Based on the general age demographic of those with braces, this toothbrush is specifically marketed towards teenagers. However, many reviewers were keen to stress that this can be used across all ages: an older customer said that their teeth look and feel more polished and less stained since using the brush, while one parent stated that it was being used with great success by their 8-year-old daughter.
Best-rated electric toothbrush twin pack
Photo: Retailer
Overall, 526 reviewers wrote positive things about the price of this Oral B twin-pack, with hundreds writing of the great value for money. One claimed that, compared to other electric toothbrushes they'd tried, this one is really quiet, with a brush head that doesn't harm or irritate their gums at all. One reviewer also said that she much preferred having a brush each for her husband and herself — as opposed to using different heads for the same brush — while another added that this is the first electric brush they've used that hasn't made them want to revert back to a manual one.
Best-rated electric toothbrush and flosser set
This set by Fairywill, consisting of an electric toothbrush and a water flosser, was highly rated, with 71 percent five-star reviews. Twenty-one reviewers said how surprised they were at the toothbrush's effectiveness — including one reviewer who said the battery lasted them over a month. Another customer said this model was better than their Oral-B toothbrush. One enthusiastic brusher said the sensitive mode, coupled with the timer functionality, had improved their over-brushing so much that their dentist remarked on it during a routine check-up. Fifty-four reviewers wrote favourably about the water flosser, too, with a further 45 calling it "easy to use." Though the majority of first-time flossers reported their gums bleeding at first, this stopped after several uses, but almost all reviews suggested using the sensitive mode — one reviewer deemed the more intense settings too "ticklish." The 300-milliliter water reservoir impressed four reviewers, as it held double the water of most smaller flossers on the market.
Some other Strategist-recommended electric toothbrushes
When we asked dentists and oral-health experts for their recommendations on the best electric toothbrushes, many mentioned the Pro 2 2000N (which we've featured above). However, the 2500, which comes in black rather than white, has all of the same features listed above, and is often more readily in stock.
Contributor Molly McGuigan wrote an ode to this Fairywill electric toothbrush, which she bought for her 4- and 6-year-old boys after brushing time became a twice daily battle. "Not only were the brushes cute, the soft bristles were capable of standing up to the boisterous brushing of young children, and the waterproof casing meant they could dunk them in the bath without reproach," she wrote. She said each toothbrush comes with a spare head, and the battery, which charges via USB, lasts about 21 days.
The Strategist UK is designed to surface the most useful, expert recommendations for things to buy across the vast e-commerce landscape. Read about who we are and what we do here. Our editors update links when possible, but note that deals can expire and all prices are subject to change.