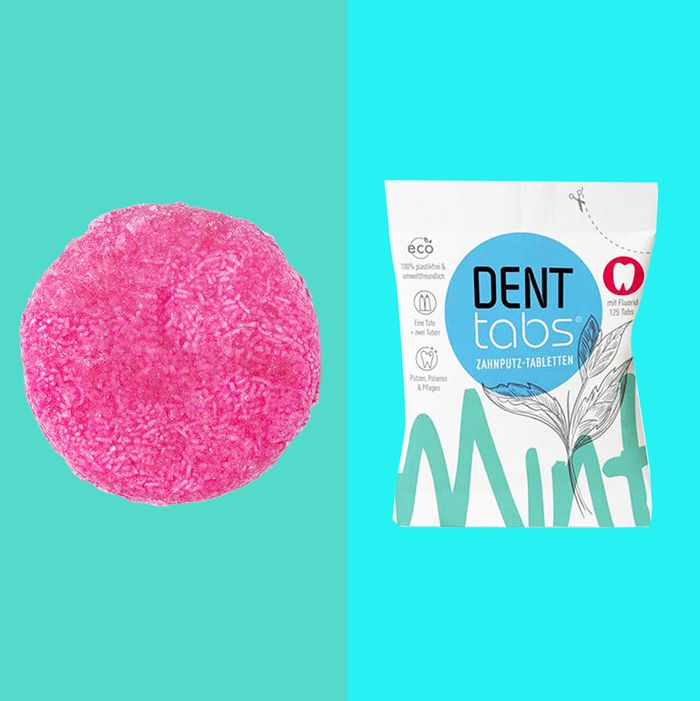 Courtesy of the retailer
Photo: Courtesy retailer
As a travel editor and general holiday enthusiast, I visited over 23 different places last year, catching over 40 flights. After the umpteenth time, when waiting for my bag to appear from the hold meant that work meetings had to be pushed back, I decided it was time to commit to carry-on only. The main issue I came up against was the airport liquids regulations. There's a number of rules to navigate. First of all, the clear plastic 'liquids' bag all your liquids go in must have a regulation size of 20 x 20 cm. It must also be able to be closed (no overstuffing; believe me, I've tried this tactic and failed), and contrary to what many believe, you are only allowed one bag. See also: nothing in the bag over 100ml. You can push this — I've definitely squeaked through with 120ml face creams in there, but anything over 150ml is going to be pulled. Plus, a 'liquid' in airportspeak is anything that 'conforms' to the container it's held in, so looser creams and pastes are going to need to go in, too.
This isn't a forever problem. Heathrow will be relaxing its liquids rules in 2020 when it introduces new 3-D scanners, and it's been ruled that all other UK airports will have to do the same. Unfortunately, there's no guarantee on how long it will take international airports to get onboard (pun intended) with the pricey new scanners, so it'll still be worth planning for restrictions on your return leg even if it's liquids-a-gogo in the UK.
Measuring the plastic bag — I hung on to one of the free ones they hand out at airports and reuse it — helped work out the optimal combo of travel-size items I can fit in there, but even with every inch filled, I found it extremely difficult to travel for an extended time with an entirely liquid-reliant grooming routine. When all your toiletries are liquid or creams, you end up either compromising on what you bring, i.e., using terrible hotel shampoo so you can bring your regular moisturiser in its bulky packaging, or resigning yorself to itty-bitty amounts of everything that run out within a week.
Plus, with the rise of airlines no longer including a checked bag as standard on long-haul flights, the instances where I can pack full-size liquid toiletries in hold luggage without paying for the privilege are getting fewer and fewer. The solution is switching to solids, like a well-travelled toddler. I've listed the solid beauty alternatives I've now started travelling with below. All are as good as their liquid counterparts.
Instead of toothpaste
Instead of roll-on deodarant
Instead of travel wash
Instead of perfume
Instead of a face mask
Instead of shampoo
Instead of conditioner
Instead of face wash
Instead of your regular skin-care routine
Instead of sun cream
Instead of moisturiser
The Strategist UK is designed to surface the most useful, expert recommendations for things to buy across the vast e-commerce landscape. Read about who we are and what we do here. Our editors update links when possible, but note that deals can expire and all prices are subject to change.