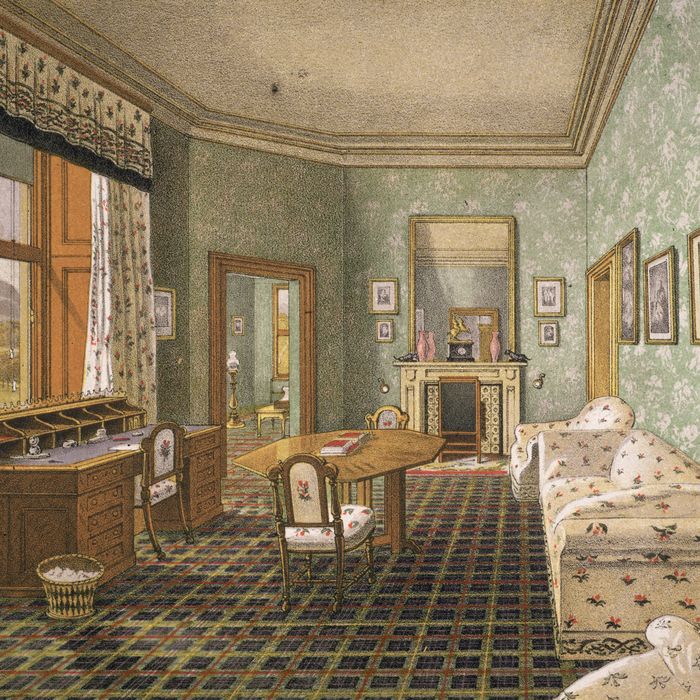 Photo: Hulton Archive/Getty Images
I live in a small flat that was converted from part of a majestic manor house 100 years ago. It is also extremely damp and has very few windows. When we moved in, I paid a man a painful amount of money to unblock some vents we had no idea were there, tut a bit and impart the wisdom: Open the windows you do have when you can.
But it was a short-term solution. I was constantly worried the damp would get worse. I'd talk about it all the time, lie in bed thinking about how I was breathing in invisible mould, and my boyfriend would come home after work to find me kneeling in the corner of the room like an even lower-budget Blair Witch Project sequel, feeling the front wall.
Then, a year ago (and almost three months after we moved in) my boyfriend came home after a night out, clutching a piece of paper. "I was talking to someone in the pub, and apparently this is the best dehumidifier out there," he said. To that mystery stranger, if you're reading this: Sorry, I cannot imagine how bad my boyfriend's conversation was that you ended up talking about damp. But also, thank you.
A quick trip to Argos later, we owned it. The Meaco 12L Low Energy Dehumidifier is expensive — £179 — but it only costs 2p an hour to run and I feel it's worth the investment. It's actually not the most expensive dehumidifier you can buy, and it's not the cheapest, either (prices go up to £300), but the reviews on the Meaco website for this specific one persuaded me. One reviewer was so impressed, they bought a unit for each of their children for Christmas — which must have been quite the surprise under the tree that day.
It's very quiet — so quiet that if I've forgotten to turn it on, I don't realise for hours. I've used two dehumidifiers in the past, provided by landlords who definitely shouldn't have been renting out mouldy rooms, and they didn't do much aside from blow air around and take up floor space. This one is small enough to fit in a cupboard and actually works. It's got a timer you can set, and the display on the top tells you how damp the air is when you turn it on. Once the air is down to what the website describes as the 'target humidity' (55 on the display) it goes into a power-saving sleep for 30 minutes, before waking itself up and checking the humidity again.
The Meaco 12L means the cursed front wall hasn't been damp for a full 12 months. There's something so gratifying about the moment the dehumidifier lets out a sharp squeak — which means it's full — and you pour the full tank of water down the drain, water that is now not soaking into your walls and making your whole life uncomfortably moist.
Some other Strategist-recommended mould products
Photo: Courtesy of the vendor
Contributor Rachel England tried so many products to shift the mould in her bathroom, "like Dettol's Antibacterial Mould and Mildew Remover, Ronseal's Mould Killer, and Cillit Bang's Black Mould Remover. But nothing resulted in the crisp white grouting I so desperately craved." It wasn't until she tried HG mould spray that she saw some results. "It was as if everything were covered in freshly fallen snow: sparkling white. The grey patches on the ceiling were gone. The black gunk between the tiles was gone. The grubby stains on the silicone bits around the bathtub and sink were gone — and I'd exerted basically no effort at all."
The Strategist UK is designed to surface the most useful, expert recommendations for things to buy across the vast e-commerce landscape. Read about who we are and what we do here. Our editors update links when possible, but note that deals can expire and all prices are subject to change.