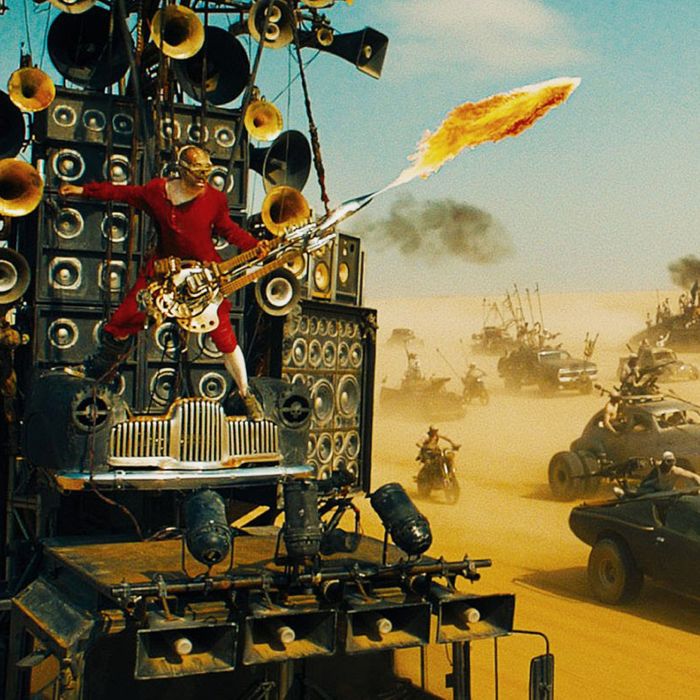 How much money should you spend on a speaker? Home speakers can stretch well into the thousands — especially when brands would have you believe that a house isn't a home without an appropriately linked speaker in every single room. But if you buy well, there's no reason your speaker shouldn't last you a long time. This means a speaker shouldn't just have a good battery life but a good shelf life and the perfect ratio of strong sound to (ideally) aesthetically pleasing design. Whether you're splashing out on a sound bar for investment's sake, or just looking for a cheerful speaker to use in the kitchen, you can benefit from the wisdom of the eight audio and design experts we spoke to, to find the best speakers for your home. The results range from the best speakers for audiophiles to the best speakers to pair up with your phone, your TV, or even your turntable.
Best all-round home speakers
While our experts advocated for a number of speaker brands, no praise was quite as resounding as the chorus of voices backing the Sonos One. In fact, four of our eight experts called it out as one of the best on the market. 'No matter what your requirements, there's a Sonos speaker for everyone', says Jade Baker, partner and assistant buyer at John Lewis. 'This is the classic starter speaker for your multiroom collection. With the ability to link up to all other Sonos speakers in the range, you can kit out your whole house with room-filling sound'. This ability to link up with other speakers proved popular amongst all of our experts, including Ayşe Hassan, a.k.a. ESYA, from the band Savages. 'I love that you can pair two together for a more detailed, stereo sound, but that you can still get a great sound solo', Hassan says. 'I use it to test my recordings, to see how a speaker that people might use at home will respond to my music'. James Megee, senior dubbing mixer at London's Wisebuddah studio, is another audio pro won over by the Sonos One. 'The sound is just brilliant', he says. 'It's got the quality and level to impress at both a dinner party and an impromptu late-night house rave'. Even interior design studio Taylor Howes, which outfits some of London's most expensive homes and businesses, praised the Sonos One for its stripped-back aesthetic. 'It's a small, tidy unit which still produces great sound', says Georgina Wood, the firm's design director.
Best home speakers which are also portable


When it comes to portable speakers, sound quality can often be lost in favour of compactness. Not so in the quirky-looking Wonderboom. 'I love how loud and clear it is', says music producer Dan Weller, who has produced tracks for raucous bands like Gallows, Young Guns, and Babymetal and is himself guitarist in prog-rock outfit SikTh. 'It's the only speaker I use', he says of the Wonderboom. 'I take it everywhere I go, and I regularly use it in the studio when I'm hanging out with the artists or listening to their demos'. And take it everywhere you can, with an impressive ten-hour battery life for such a small speaker.
Best budget speaker
When it comes to getting some bang for your buck, Lexon's MINO is in a whole different class to the other speakers featured. It's ridiculously compact, doesn't sacrifice sound quality, and — most important — will set you back less than £50. Two of our experts count themselves among the ranks of the MINO converts, with both praising the tasteful colour selection and the unexpectedly punchy sound quality. 'It packs a powerful sound for its size', Baker explains. It's can be paired, too, so you can likely afford to buy and connect one in every colour.
Best speakers for TV and gaming


According to James Smythe, founder of tech blog The Mighty Gadget, sound bars are your best bet at replicating an at-home cinematic sound for a somewhat reasonable price. Smythe recommends the Samsung HW-Q90R. 'Sound bars often struggle with a lack of bass if they don't have a subwoofer, and the virtual surround sound many produce will never beat dedicated surrounds', he says. 'But the HW-Q90R is one of the few solutions on the market which provides a proper 5.1 speaker solution. For movie fans wanting immersive surround sound, this is about as good as it gets'.
Best speakers compatible with Amazon Echo and Google Home


This more affordable sound bar comes courtesy of Sonos, and garners praise from Smythe thanks to its nifty pairing features — not just with other Sonos speakers but with a raft of the market's most popular at-home gadgets. 'It's the first Sonos to feature HDMI — combining this with Alexa allows you to control your TV with voice commands', Smythe says. On the subject of connectivity, our experts gave us some tips on how to create speakerlike sound without needing speakers in the first place. Take Spotify's little-known 'Group Session' function, for example. 'It allows you to start a group with all your other friends who are also using the application', says Megee. 'You can create a synchronised immersive music experience with as many devices all playing the same songs at the same time.'
Best home speakers for audiophiles


They might not be the prettiest speakers on the market, but the LS50s more than make up for that in their unrivalled connectivity and self-proclaimed 'soundstage experience'. 'Whenever I'm looking to reference a new set of speakers, I'll often check them against a KEF pair I have at home', says Megee. As for the LS50 specifically, he says that there's nothing on the market which offers the same depth as sound at this price point — at just under £800, they're perfect for those who want a professional-quality speaker without going over the £1,000 mark. 'They even come with an app that allows you to adjust the sound of your speakers to suit each individual room's acoustical specificity', Megee explains. 'They're ideal for the type of avid music fan who wants a step up from the norm of hi-fi-quality speakers'.
Best speaker/DAB radio combo


You won't find many battery-powered portable speakers that look cooler than this offering from Danish manufacturer Kreafunk, which takes a retro Roberts Radio aesthetic and updates it for the digital age. If you need a reason beyond looks, Sahra Mist (from curated lifestyle store Goodhood) points to an array of technical strengths. 'It transmits the traditional FM radio signal alongside the DAB+ signal, but it also works as a Bluetooth speaker with a ten-metre range', she says. Add to that two built-in lithium batteries for a ten-hour battery life and a smart native LCD display ('A modern take on a vintage radio', Sahra says), and you're looking at a surprisingly mighty speaker in a relatively unassuming package.
Best designed home speakers


Fellow Danish retailer Bang & Olufsen is regularly the most stylish store on the high street, so it's no surprise that it wins plaudits from our experts for its speakers. Interior-design expert Jo Hamilton is a particular fan of this gravity-defying model. 'I've been a longtime fan of lighting designer Michael Anastassiades, so I was on tenterhooks for the big reveal of his speaker collaboration with Bang & Olufsen', she says. 'The design was well worth the wait — it's jaw-dropping, and it fits in with almost any interior'. It's not all style over substance, either — self-proclaimed 'tech geek' Hamilton says she also found herself super-impressed with the Beosound Edge's functionality.
The Strategist UK is designed to surface the most useful, expert recommendations for things to buy across the vast e-commerce landscape. Read about who we are and what we do here. Our editors update links when possible, but note that deals can expire and all prices are subject to change.