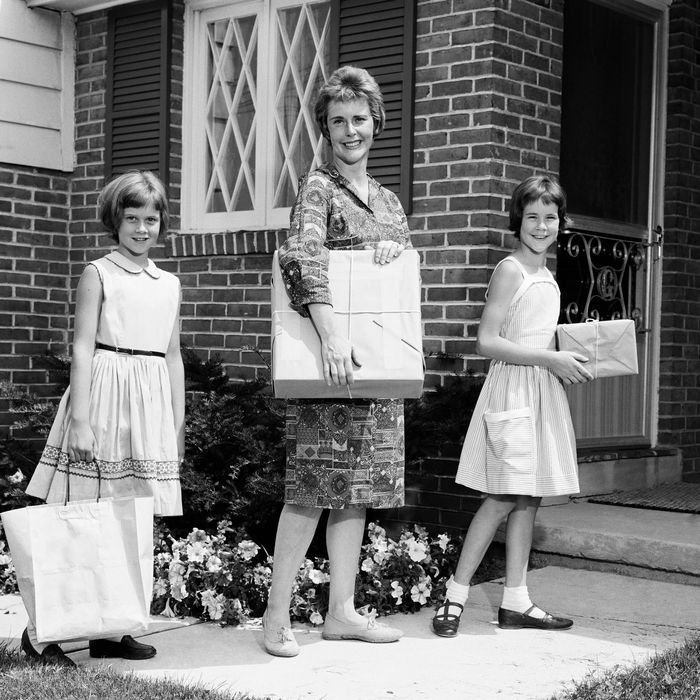 Photo: H. Armstrong Roberts/ClassicStoc
At the time of publication, the government has issued guidelines telling all U.K. residents to stay at home (with some exceptions). This follows measures taken to reduce social distancing (including entertainment, hospitality, and leisure facilities being closed indefinitely). So, people in the U.K. are settling into life spent almost entirely at home for the foreseeable future, which means more reliance on home deliveries.
The World Health Organisation (WHO) says "the likelihood of an infected person contaminating commercial goods is low and the risk of catching the virus that causes COVID-19 from a package that has been moved, travelled, and exposed to different conditions and temperature is also low." But an increase in deliveries or online shops will invariably mean an increase in contact with people, many of whom will have been delivering across large parts of your area.
We spoke to eight experts, including food delivery companies, Royal Mail representatives, and doctors, to find out the best practice for receiving a delivery and how to make sure you keep yourself and the delivery person as safe as possible. [Editor's note: Each provider we spoke with adds that they are actively monitoring best-practise guidelines.]
All delivery companies we spoke to, including four food delivery services, say they have added contact-free drop-offs. This includes national services such as Just Eat and Sainsbury's as well as breweries and delivery companies. "We have introduced contact-free delivery for all orders across our network," a Just Eat spokesperson told us, "and continue to share and implement relevant guidance for the restaurants and couriers we work with." (Dominos also confirmed on social media they have introduced contact-free delivery at checkout on prepaid orders). Sainsbury's told us that "if you are self-isolating, please let us know using the delivery instructions box — this can be done when you are placing or amending your order at checkout. Our drivers will call ahead to let you know when they will be dropping your shopping in bags on the doorstep."
"If you have identified as being in self-isolation, our drivers will ask you to wait inside before bagging up your order, placing it on your doorstep, and letting you know that it is ready for you to pick up. We are unable to accept any returns on the doorstep from self-isolating customers; however, customers can receive a refund for any substitutes by getting in touch with our Contact Centres." The supermarket has also expanded its "click and collect" service and increased the number of collection sites across the country.
Royal Mail told us that they also introduced measures whereby drivers requesting a signature will now sign on behalf of customers upon delivery. "Postmen and postwomen will log the name of the person accepting the item and can sign on their behalf," a spokesperson says. "This will apply to all deliveries that require a signature." When it comes to parcels that won't fit through a letterbox, Royal Mail say they will enact basic safe-distance measures. "We will place your item at your door. Having knocked on your door, we will then step aside to a safe distance while you retrieve your item. This will ensure your item is delivered securely rather than being left outside."
Carl Moore, chief operations officer at Yodel, told us, "We have worked closely with other parcel carriers to establish best practice for our drivers and how our customers can work with us to help prevent the spread of COVID-19. This best practice includes leaving parcels in a safe place where proof of delivery is not required and adding an additional option on our handheld terminals where customers are unable to sign."
A spokesperson for UPS confirmed to us that employees and subcontractors are being asked to take extra precautions while delivering. "We have hygiene protocols in place that are in line with suggested WHO measures," says a spokesperson. "We are also following social-distancing and disinfecting protocols." Customers are not obliged to sign for deliveries (with the exception of some specialised deliveries, where UPS say they have a contractual obligation to get a signature). "The health and safety of our drivers and customers is our utmost priority. We request that the government-advised social distancing are being adhered to by both our customers and workers during the completion of deliveries."
One area where this is harder to implement is with regards to alcohol. Sienna O'Rourke, sales and marketing manager at Pressure Drop Brewery in Tottenham, says necessary age verification procedures meant they couldn't leave their beers in a safe space for customers. Instead, "the focus for our drivers is minimising contact and disposing of all potentially contaminated gloves or products," she says.
Kamilla Hannibal, marketing manager at Yeastie Boys, says that the brewery did not even sell directly to the public until last Friday, when they built an online shop in response to demand. Yeastie Boys' staff are all currently working from home and use a courier who picks up deliveries direct from the warehouse, meaning the entire process is managed remotely.
Yeastie Boys co-founder Stu McKinlay told us that their delivery staff are also signing on behalf of customers. "All our packages are cardboard, which should be safe from COVID-19 transmission within 24 hours. The best practice is to place the package somewhere safe and wash your hands immediately. You should be able to safely open it 24 hours later. Constant handwashing as per approved guidelines is, without a doubt, the No. 1 safety tip when dealing with any object from outside the home."
Additionally, in line with guidance from the U.K.'s chief medical officer, Public Health England and the NHS, Royal Mail are advising staff to focus on handwashing best practices. "This includes promoting regular handwashing with soap and water. We have also advised colleagues to carry disposable tissues, and we are providing disposable latex gloves, available on request. We have already adopted enhanced disinfectant cleaning of communal areas in all Royal Mail sites on a daily basis."
Overall, it's good to be overly cautious, says Dr. Xand van Tulleken, the presenter of Channel 4's Coronavirus: How to Isolate Yourself. "Treat everything as though it's covered in polonium 210 — in other words, just decontaminate regularly." This includes door handles, phones, doorbells, and letterboxes.
He says since we have no idea who has touched what we've ordered, it's important to keep a cleanliness routine when accepting deliveries. "This is why we wash our hands: Germs can live for hours or days on different surfaces. So get your Amazon package or home delivery by all means. Unpack it and put it in the fridge (if it's food/drink) or store it wherever. If you can wipe the package down with disinfectant, then do."
"Mainly, just don't touch your face, and wash your hands," says van Tulleken. "The virus doesn't live forever. So just be careful."
The Strategist UK is designed to surface the most useful, expert recommendations for things to buy across the vast e-commerce landscape. Read about who we are and what we do here. Our editors update links when possible, but note that deals can expire and all prices are subject to change.