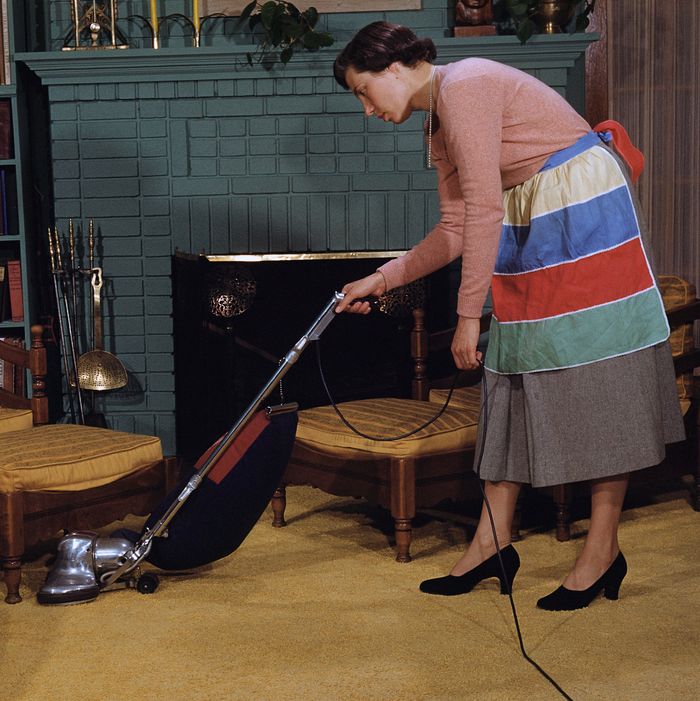 Photo: Steven Gottlieb/Corbis via Getty Images
Here at the Strategist UK, we like to think of ourselves as crazy (in the good way) about the stuff we buy, but as much as we'd like to, we can't try everything. Which is why we have People's Choice, in which we find the best-reviewed products and single out the most convincing ones. (You can learn more about our rating system and how we pick each item here.)  
And while we've written about home essentials before — including the best coffee tables and the best knife sets — here, we've rounded up the best vacuum cleaners, as praised by the most enthusiastic reviewers on Amazon.
Best-rated overall vacuum cleaner
It might be surprising that the best-rated overall vacuum cleaner is a goofy Henry the Hoover model. But it carries 3,489 reviews on Amazon, with nearly one in five (or 568) specifically praising the suction. Satisfied customers included the owners of a German Shepherd who said the hoover made light work of the dog's thick hairs, and one user who said it even managed to accidentally swallow a pair of socks without her noticing. Though it is noticeably bulkier than the cordless and upright models featured elsewhere, its capabilities on hard floors were commended by 59 reviewers, while 49 users said the light frame made it easy to move around. In total, 82 percent of all reviews are five stars.
Best-rated (less expensive) vacuum cleaner
At just over forty pounds, Amazon's own basics vacuum cleaner is the best-rated at a low price. The model is a cylindrical vacuum cleaner which uses vacuum bags (compatible with several brands, including AmazonBasics G51, Swirl Y05, and Menalux 1840). It has 558 reviews in total, with 310 of them being 5 stars, and in total one in ten reviews praised it for being great value. It's also a lighter model than other upright vacuums — 47 reviewers noted how easy it was to carry, including a 74-year-old who had to do her own housework, and a woman who had to vacuum after her long-haired chihuahua every day. Despite being light and cheap, it doesn't skimp on power, though. In fact there are 157 reviews commenting on the strong suction, whether it's across heavy shag carpets or on awkward stairs.
Best-rated upright vacuum cleaner
British company G-Tech specialise in cordless vacuums and appliances, and their upright vacuum has 2,074 reviews in total. The company claims the lightweight model (3.5kg) matches the performance of mains-powered upright vacuums, able to handle wood, carpet and dirt with ease. One in five reviews says it's easy to use, and one in ten reviews says the charge is exceptional. G-Tech say this model can clean an average house twice in forty minutes thanks to its powerful charge, and reviews seem to agree. Forty-eight reviewers cleaned their whole house on one battery charge, with one writing that they can do their three-bedroom house in one go, and there's also plenty of customers who say its the best model on the market. In fact, 49 reviewers say this model is better than their Dyson. [Editor's note: This product is currently out of stock.]
Best-rated extra-long vacuum cleaner
Vax's Air Stretch Vacuum comes specially designed to cover large spaces; the retractable extension cord stretches to 17 metres, and according to the product listing, it was designed to clean an entire home, including stairs, without having to unplug and move it around. It has 3,494 reviews in total, with 86 percent of those being five stars. Though it's listed as lightweight (and 225 of the positive reviews agree), it's worth noting that, at 5kg, it's 30 percent heavier than the G-Tech model listed above. Four-hundred and eleven reviews (over ten percent) said the powerful suction was one of its best features, and due to its heftier size, customers said it stayed upright and rarely toppled over.
Best-rated cordless vacuum cleaner